The Minions (2015)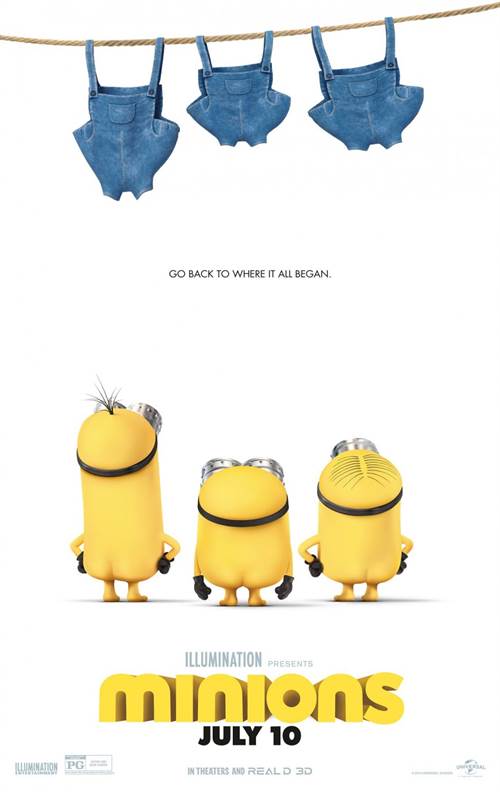 Share this:
| | |
| --- | --- |
| Director: | |
| Writers: | |
| Cast: | |
| Released: | Friday, July 10, 2015 |
| Length: | 91 minutes |
| Studio: | Universal Pictures |
| Genre: | Family |
| Rating: | Some material may not be suitable for children. |
This film contains a scene during or after the credits.
Synopsis
Minions are yellow henchmen who have existed since the beginning of time, evolving from yellow single-celled organisms into beings who have only one purpose: to serve history's most ambitious villains. After their ineptitude destroys all their masters, including a T. Rex, Genghis Khan, and Dracula, they decide to isolate themselves from the world and start a new life in Antarctica. Sometime in the 1960s, the lack of a master drives them into depression, so Kevin, Stuart, and Bob set out to find a new one. They arrive at a villain convention, where they compete for the right to be henchmen for Scarlet Overkill, a stylish and ambitious villain determined to dominate the world and become the first female super-villain.

Purchase DVD/Blu-ray/4K UHD physical copy of The Minions today at Amazon.com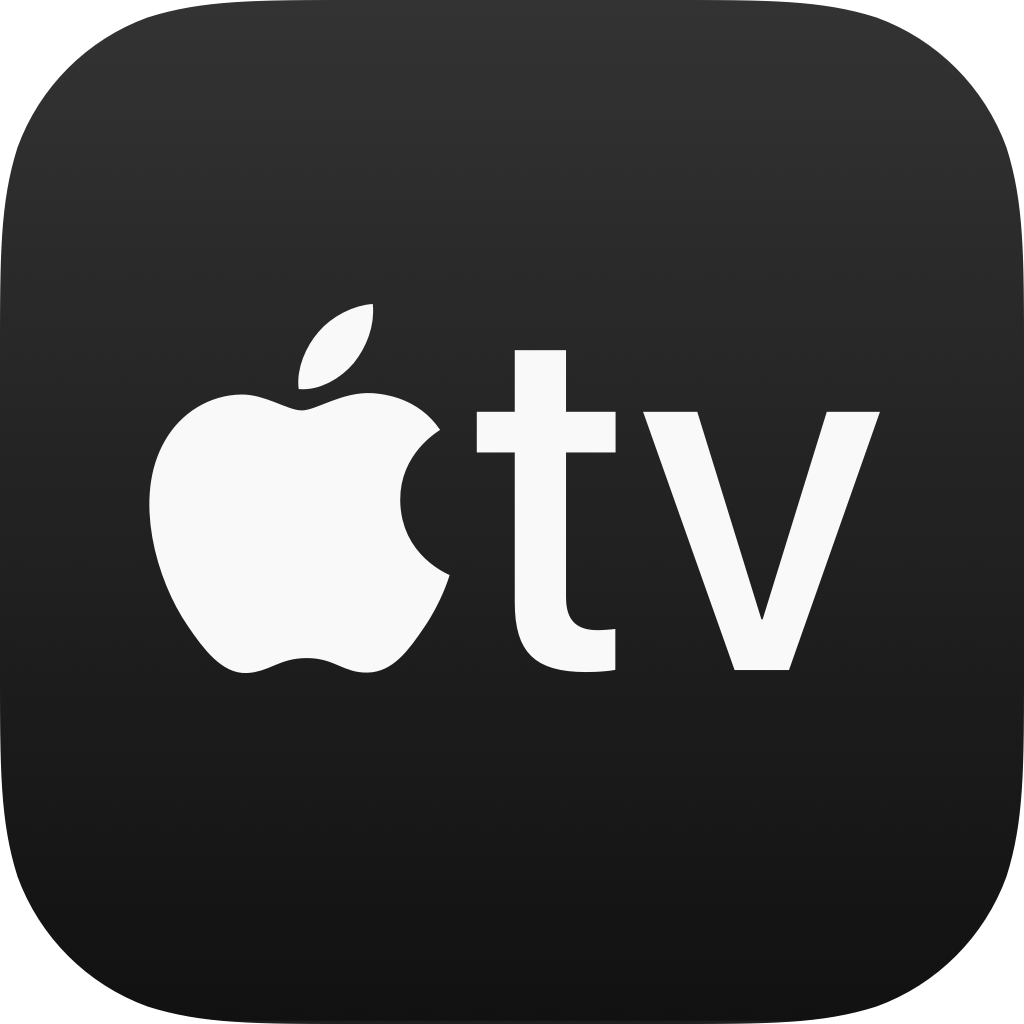 Download The Minions in Digital HD/4K from the iTunes store.
The Minions images are © Universal Pictures. All Rights Reserved.
Despicable Me 3 and Boys & Girls Club of America Partner for "Me...
11/27/2017 12:44 PM EDT
Universal Pictures Home Entertainment and the Boys & Girls Clubs of America are teaming up for a "Merry Minions" Holiday Program,  a joint venture designed to celebrate the season with help from the home entertainment release of Despicable Me 3-- the biggest animated film of the year presented by Illumination and UPHE -- and the iconic Minions.  Despicable Me 3 has grossed over $1 billion at the g...
More>>
Win Complimentary Passes For Two To An Advance Screening of Univ...
6/19/2017 4:24 PM EDT
When Despicable Me came to theaters in 2010, no one could have predicted the franchise it would become. It not only warranted a sequel in 2013 but two spinoff movies starring those adorable, little,  yellow guys - the minions.  The movie and the minions also have spawned merchandising opportunities galore and there is even a ride at Universal Orlando Resort.  Finally, just in time for summer vacat...
More>>
Win Complimentary Passes to See a 3D Advance Screening of Univer...
6/19/2013 11:11 AM EDT
Universal won't be releasing "Despicable Me 2" nationwide until Wednesday, July 3, but we are giving you a chance to see a 3D advance screening! Simply click here to enter the sweepstakes and like us on Facebook. All names will be entered into a drawing for two complimentary tickets to see "DESPICABLE ME 2" in WEST PALM BEACH, FL, before it opens nationwide.   Contest ends June 26, 11:59 PM EST. F...
More>>
Sandra Bullock to Voice Lead Villain in Minions Film
2/12/2013 3:07 PM EDT
Sandra Bullock has been chosen to voice the lead villain in the upcoming film, "Minions"  The film is a spinoff from the Universal Pictures "Despicable Me" franchise.  Bullock will play Scarlet Overkill, a stylish super villain who plans on taking over the world.  "Minions" will feature the little yellow henchmen that will also be making appearance in this summer's "Despicable Me" sequel.  They fi...
More>>
Despicable Me Minions Get Spinoff Film
8/22/2012 11:44 AM EDT
Universal has announced that they will be making a "Despicable Me" spinoff film for the Minions.Before the spinoff is released, the Minions will be seen in "Despicable Me 2", which will be released on July 3, 2013. The as of yet untitled spinoff, which is currently being called the Untitled Minions Project In 3D, already has a scheduled release date for December 19, 2014.The film will be produced ...
More>>
The Minions Theatrical Review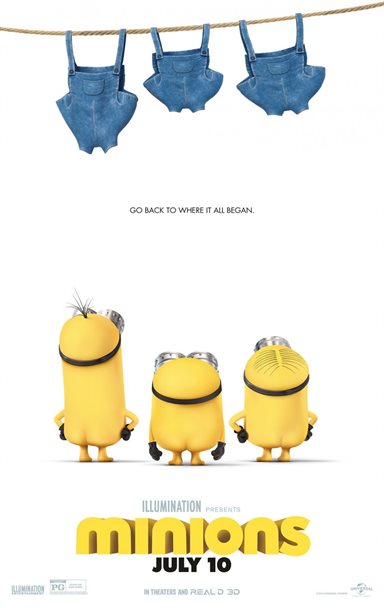 Let's face it one of the best parts of the Despicable Me movies are those cute, little, yellow guys that speak a made up language. The minions are funny, goofy and adorable and now they have their own movie. Minions hit theaters July 10th for 90 minutes of utter cuteness.

Throughout the centuries the minions have only looked for a master to serve. They are happiest when evil villains are bossing them around but, after a series of unfortunate mishaps, they find themselves with no one to follow. Alone in a frozen cave they are wasting away and their very existence is threatened.

When Kevin, along with Bob and Stuart, set out to find a new leader, they find themselves in Orlando at the super secret Villain Con convention where they vie for the chance to be Scarlett Overkill's newest henchmen. At her request, they steal the Queen of England's Crown and accidentally double cross Scarlett, enraging her and causing her to want to seek revenge on them.

Starring Sandra Bullock (The Blind Side) as Scarlett Overkill, Minions has a star studded cast including Geoffrey Rush (Pirates of the Caribbean), Allison Janney (Spy), Jon Hamm (Mad Men) and Michael Keaton (Toy Story 3). Bullock portrays Scarlett with just the right balance of the sweet "girl next door" persona we know and love mixed with the evil and diabolical villain she showed signs of in The Proposal. Hamm does a great job playing Scarlett's equally as evil nerdy husband and Keaton and Janney have terrific smaller roles as bank robbing parents who give Kevin, Bob and Stuart a ride to Villain Con.

While the little yellow creatures are adorable and there are some really funny and cute moments in the film, I was a little disappointed. The plot was lacking and served mainly as a backdrop for the minions' antics. I – and I'm sure I'm not the only one – was very excited when it was announced the minions would be getting their own movie but this just didn't live up to my expectations.

The 3D effects are excellent and truly worth the extra money for admissions. The colors are vivid and bright, especially when popping off the screen, which helps to enhance the audience's viewing pleasure. However, the standouts in the movie are really minion Bob and the soundtrack. Set in the 1960's music is filled with classic rock songs including the Beatles and the Monkees. One can't help but sing in dance in their seats throughout the film. Bob also has some of the cutest moment sin the movie bringing many of the laughs.

Despite being animated, there are parts of the film that I didn't think were very appropriate for younger audiences and, at times, Scarlett could be a little too scary. Overall, the movie was enjoyable but not as good as I hoped. If there is one take away from the film, it would have to be this…KING BOB!!!!! Grade: C+
Read More The Minions Reviews
For more reviews please visit our film/television review section.
Minions are yellow henchmen who have existed since the beginning of time, evolving from yellow singl...

Minions are yellow henchmen who have existed since the beginning of time, evolving from yellow singl...

Minions are yellow henchmen who have existed since the beginning of time, evolving from yellow singl...
SPONSORED LINKS