Batman (1989)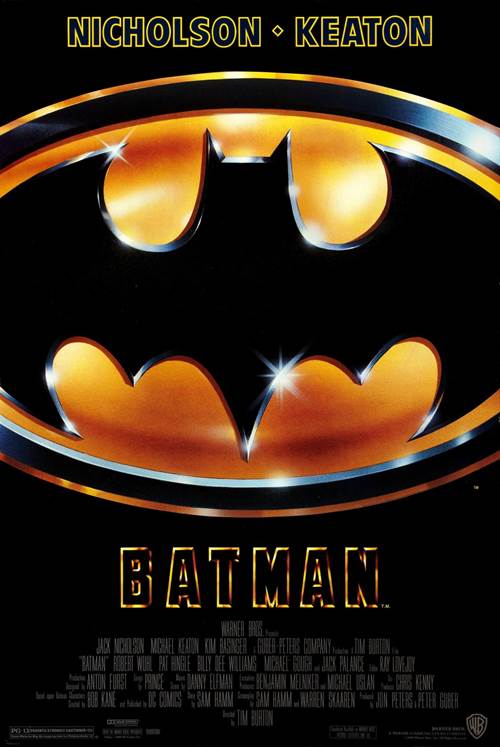 | | |
| --- | --- |
| Director: | |
| Writers: | |
| Cast: | |
| Released: | Friday, June 23, 1989 |
| Length: | 127 minutes |
| Studio: | Warner Bros. |
| Genre: | Action/Adventure |
| Rating: | Some material may be inappropriate for children under 13. |
Batman Synopsis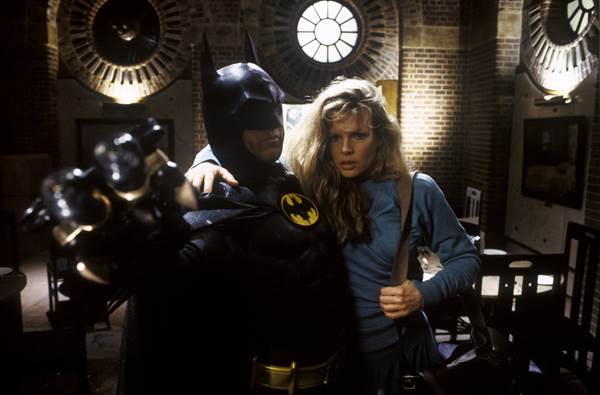 Tim Burton's BATMAN, inspired by Frank Miller's graphic novel "The Dark Knight Returns," is a Gothic, Wagnerian treatment of the Batman mythos that explains the origins of Batman (Michael Keaton) and his nemesis, the maniacal Joker (a ripe Jack Nicholson).

Gotham City is a sunless, ominous haven for criminals, held in the corrupt grip of crime boss Carl Grissom (the ever-magnetic Jack Palance), and terrorized by a sadistic vandal and murderer known as The Joker. But it isn't long before a dark, mysterious caped crusader, who goes by the name of BATMAN, is on their trail and trying to thwart their evil doings. In this darkly entertaining retelling of the DC comic classic, ace photojournalist Vicki Vale (warmly and sympathetically played by Kim Basinger) is also on the trail--she wants to find out who Batman really is. Based on the popular comic book character created by Bob Kane for DC Comics; the story and tone have nothing in common with the popular TV series of the 1960s. Imaginative special effects and imposing, Gothic architectural sets dominate this visually graphic, stylish film. Keaton gives a brooding performance as the Caped Crusader and his interestingly understated alter-ego Bruce Wane. But is it Nicholson's Joker that steals the show, with his unnerving, brilliantly maniacal portrayal, especially in the context of his twisted relationship with Grissom's gal Alicia (a lanky, disquieting Jerry Hall).

Purchase DVD/Blu-ray/4K UHD physical copy of Batman today at Amazon.com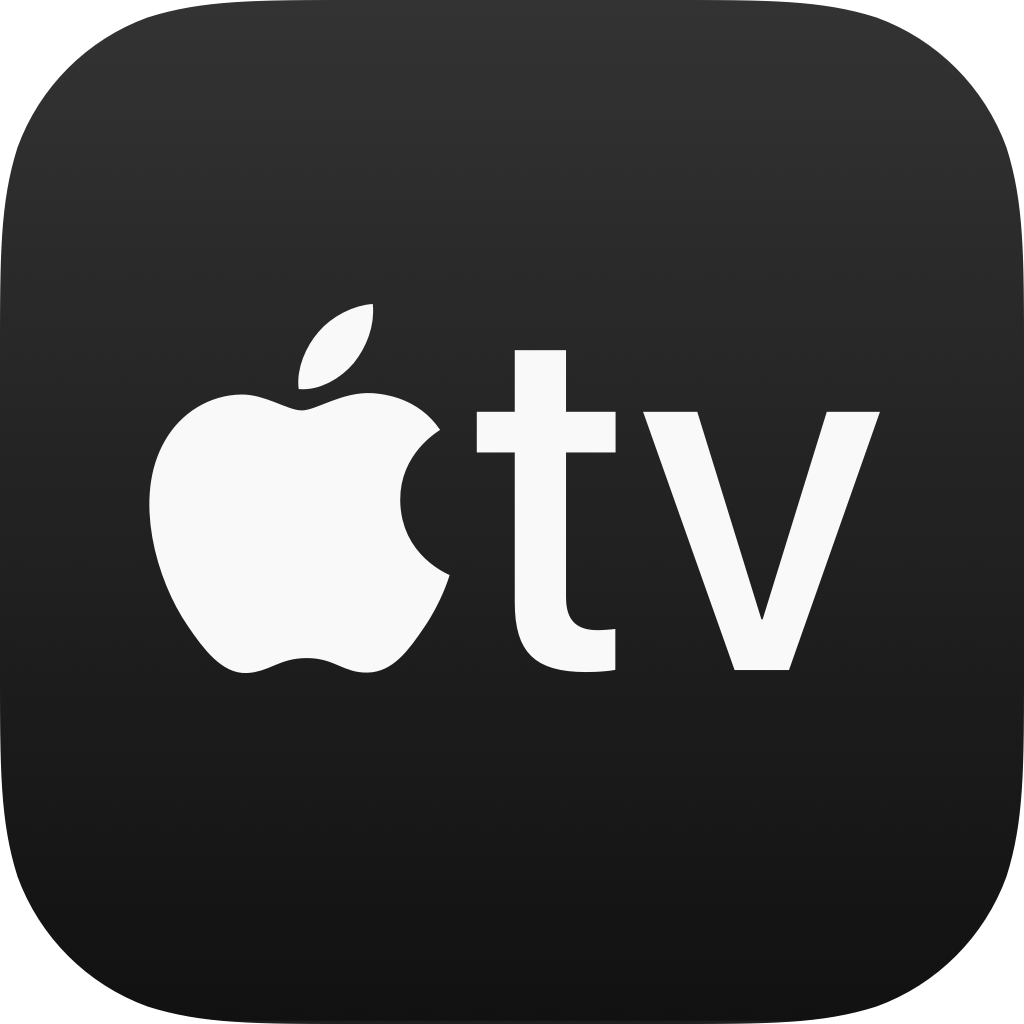 Stream Batman in Digital HD/4K from the AppleTV store.
Listen to the Batman soundtrack on Apple Music.
Batman images are © Warner Bros.. All Rights Reserved.
The Batman to Premier on HBO Max on April 18
4/11/2022 1:15 PM EST
It has been announced that Warner Bros. "The Batman", directed by Matt Reeves, will be available to stream on HBO Max starting Monday, April 18, followed by an HBO release on Saturday, April 23 at 8:00PM ET.The film stars Robert Pattinson ("Tenet," "The Lighthouse"), as well as Zoë Kravitz ("Big Little Lies," "Fantastic Beasts: The Crimes of Grindelwald") as Selina Kyle; Paul Dano ("Love & Mercy,"...
More>>
The Batman Opens in China to Disappointing Numbers
3/18/2022 2:12 PM EST
"The Batman" debuted here in the United States on March 4 to an opening of $134 million, but in China, it's not going as well.As of today, ticket sales have only rung in at about $3.6 million. There are a few factors at play, including COVID flare-ups that are closing theatres again. The country is experiencing its biggest uptick of the virus since the pandemic began, closing about 30% of movie th...
More>>
The Batman Spawns Series Spinoff
3/9/2022 3:37 PM EST
HBO Max has officially ordered "The Batman" spinoff series based on the Penguin character. Collin Farrell will reprise his role as Oswald Cobblepot, who was featured in the film. He commented on the news, saying, "The world that Matt Reeves created for 'The Batman' is one that warrants a deeper gaze through the eyes of Oswald Cobblepot. I couldn't be more excited about continuing this exploration ...
More>>
The Batman Theme Music Revealed by Composer
1/21/2022 3:23 PM EST
Composer Michael Giacchino has released the theme for The Batman, which will hit theatres on March 4.The music has dark and moody undertones, which is, of course, fitting for the Caped Crusader. The theme can be found on most streaming platforms.The film stars Robert Pattinson as Bruce Wayne, Zoë Kravitz as Catwoman, Andy Serkis as Alfred Pennyworth, Colin Farrell as the Penguin, Jeffrey Wright as...
More>>
The Batman Runtime is Released
1/20/2022 4:50 PM EST
The official runtime for "The Batman" has been announced, so settle in for a while. The film, not including the credits, will be two hours and 47 minutes, making it one of the longest-running comic-themed films ever.Robert Pattinson stars in the film, alongside Zoë Kravitz, Paul Dano, Jeffrey Wright, John Turturro, Peter Sarsgaard, Andy Serkis, and Colin Farrell."The Batman" lands in theaters on M...
More>>
Largest Batman Franchise Merchandising Campaign in a Decade Laun...
1/10/2022 3:08 PM EST
WarnerMedia Global Brands and Experiences has announced that they are launching a new "The Batman" lifestyle merchandise collection, which allows fans to channel Batman/Bruce Wayne and Catwoman/Selina Kyle like never before.Today, the largest collection of Batman film products in over a decade has been revealed with premier partners worldwide launching "The Batman" fashion, accessories, beauty pro...
More>>
Michael Keaton in Talks to Reprise Batman Role
6/22/2020 3:29 PM EST
Word around town is that Michael Keaton may be reprising his role as Batman. The actor is currently in talks to star in the Warner Bros.'s DC movie The Flash.Keaton played the iconic superhero in 1989's Batman and again in 1992's Batman Returns. He turned out to be a fan favorite, even though many initially doubted his ability to play the debonair caped crusader. It's also being said that these ta...
More>>
The Dark Knight Coming Back to IMAX Theatres for Batman's 80th A...
3/14/2019 10:52 AM EST
To commemorate the 80th anniversary of Batman, Warner Bros. will be returning all three "Dark Knight" films to IMAX theatres. Jeff Goldstein, President, Domestic Distribution, Warner Bros. Pictures, made the announcement."Christopher Nolan broke new ground with the 'Dark Knight' Trilogy, and this is a rare chance for today's audiences to experience these extraordinary films as they were meant to b...
More>>
Batman's 80th Anniversary Events Announced Around the Globe
3/7/2019 4:04 PM EST
Batman will turn 80 this year, and celebrations for the event are being announced.On March 30, DC Comics will hold a "Happy Birthday Batman" panel at WonderCon, which takes place in Anaheim, with tie-in events that will be held at this year's ComicCon in SanDiego. To celebrate Batman Day on September 21, more events will be held, such as a 5K and 10K cosplay run and a display of Bat-signals in cit...
More>>
Imax to Release The Dark Knight for 10th Anniversary
7/18/2018 2:01 PM EST
In honor of its 10th anniversary, Imax will be releasing The Dark Knight on its screens next month. Beginning on August 24, fans can take advantage of seeing the film in this giant format for one week at Imax theaters in Los Angeles, New York, San Francisco and Toronto.The film, which starred Christian Bale as Batman/Bruce Wayne, was originally released July 18, 2008 and brought the world a legend...
More>>
Hangover Director Todd Phillips Working on Joker Origin Film
8/23/2017 11:02 AM EST
Rumors have been swirling about a possible Joker origin film being in the works. According to reports,  "The Hangover" director Todd Phillips is currently in talks to direct and co-write the film. It is also said that Martin Scorcese could be involved with the project as well.  Origin films have become quite popular in recent years and the Joker would be perfect for such a platform. The character ...
More>>
Matt Reeves Signs on to Direct The Batman
2/23/2017 2:53 PM EST
In a seemingly never ending saga, Matt Reeves has officially signed on to direct "The Batman".Ben Affleck, who stars as Batman, was originally set to direct the film, but stepped back so that he could focus more on his starring role.  Reeves was then offered the job, and negotiations started taking place. Just last week, however, it was announced that negotiations had been put on hold, but that th...
More>>
Batman 4K Review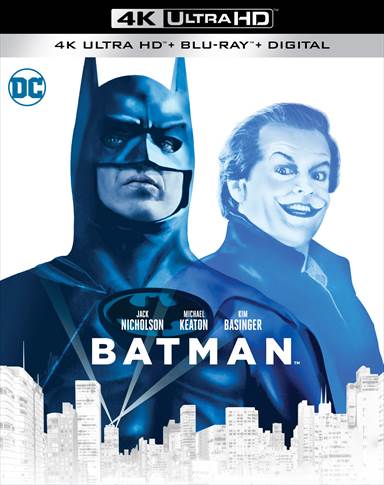 Batman first appeared in DC Comics 80 years ago. Over the years he has been referred to as the Dark Knight, the Caped Crusader and even, the World's Greatest Detective. In 1966 he first appeared on television portrayed by Adam West and ran for three seasons. There were also two movies that were made in the 1940s. Then in 1989 Tim Burton and Warner Bros. took on the franchise casting Michael Keaton (
Spotlight
) in the lead role and re-energized the story for a new generation. Now four of these reimagined movies are headed to stores on 4K for the first time.
Batman is a billionaire playboy with a dark secret. When he was a young boy he watched as his parents were murdered and he grew up wanting to avenge their deaths. As an adult, he found he had the means and the desire to take on all sorts of "bad guys" and became a sort of vigilante in a mask and a cape. From hunting and capturing criminals to protecting the city, he became the superhero Gotham never knew they needed but always wanted. Working with Commissioner Gordon (Pat Hingle; Maximum Overdrive) and the Gotham police department, he helped make the fictional city a safer place to live.
As Gotham plans to celebrate their bicentennial a new threat looms over Gotham. Sociopath Jack Napier a.k.a. The Joker (Jack Nicholson; As Good As It Gets) plans to release deadly Smilex gas that makes people laugh so hard that it eventually kills them. As he readies his troops to release the gas Batman a.k.a Bruce Wayne tries to figure out exactly where and when the attack is going to occur in an effort to save Gotham City's citizens from certain death.
Keaton was a strong choice to portray this new version of the Caped Crusader. He blends intelligence with a broody demeanor that shows his internal conflict. Nicholson plays the joker like the crazy, demented man his character is meant to be. There is a reason the actor has won three Oscar Awards and he brings his brilliance to the screen only to be rivaled in later years by the late Heath Ledger (Brokeback Mountain). Kim Basinger (L.A. Confidential) is very good as a reporter and Bruce Wayne's love interest Vicky Vale. Burton expertly directs this talented casting a dark reboot that has set the tone for the franchise going forward (until Batman Forever).
The 2160p High Definition video quality is exceptional here and the transfer is terrific when compared to the original film. The details are clean and the dark tones are deep and true. The Dolby Atmos audio is really something to experience. The surround sound is excellent with sharp and crisp sounds. The extras are all previously releases and include: Audio Commentary by Director Tim Burton, On the Set With Bob Kane, Legends of the Dark Knight: The History of Batman, Shadows of the Bat: The Cinematic Saga of the Dark Knight, Batman: The Heroes, Batman: The Villains, Beyond Batman, Batman: The Complete Robin Storyboard Sequence, Music Videos, and the Theatrical Trailer.
This film could have been a bomb and destroyed any future sequels but instead, it re-energized the franchise which has spawned an ever-growing list of Batman-themed movies. Warner Bros. did a great job with this transfer and the quality improvements can definitely be seen and heard. Batman: The 30th-anniversary edition is a worthwhile purchase and fans certainly won't be disappointed.
Grade: A-
For more reviews please visit our film/television review section.
The Joker: This town needs an enema!
SPONSORED LINKS