Jack Nicholson

A Few Good Men (1992)
Tom Cruise and Jack Nicholson star in the box office smash "A Few Good Men." Based on the hit broadway play, this riveting courtroom drama surrounding the integrity of the marine corps pits Cruise, a hot-shot naval defense attorney, against...


Batman (1989)
Tim Burton's BATMAN, inspired by Frank Miller's graphic novel "The Dark Knight Returns," is a Gothic, Wagnerian treatment of the Batman mythos that explains the origins of Batman (Michael Keaton) and his nemesis, the maniacal Joker (a ripe Jack Nicho...


The Departed (2006)
To take down South Boston's Irish Mafia, the police send in one of their own to infiltrate the underworld, not realizing the syndicate has done likewise in director Martin Scorsese's crime thriller. While undercover cop Billy Costigan (Leonar...


Hoffa (1992)
Director/co-star Danny DeVito's unforgettable epic stars Jack Nicholson as Jimmy Hoffa, the legendary Teamster boss whose mysterious disappearance has never been explained. The film traces Hoffa's passionate struggle to shape the nation's...


How Do You Know (2010)
Lisa's athletic ability is the defining passion of her life, having been her focus since early childhood. When she is cut from her team, everything she has ever known is suddenly taken from her. George is a straight-arrow businessman who is accus...


Mars Attacks! (1996)
A fleet of Martian spacecraft surrounds the world's major cities and all of humanity waits to see if the extraterrestrial visitors have, as they claim, "come in peace." U.S. President James Dale (Jack Nicholson) receives assurance from...


The Shining (1980)
All work and no play makes Academy Award-winner Jack Nicholson ("As Good As It Gets," "Batman"), the caretaker of an isolated resort, go way off the deep end, terrorizing his young son and wife Shelley Duvall ("Roxanne")...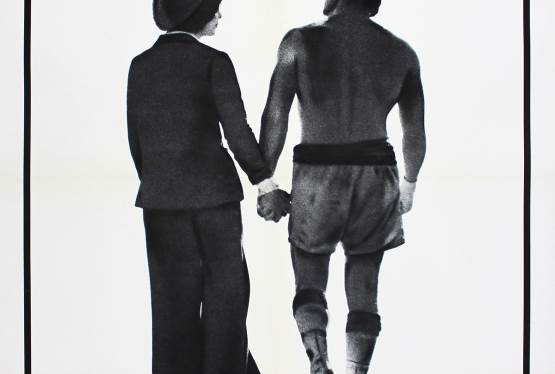 Rocky
WAS: $14.99
NOW: $7.99