Kim Basinger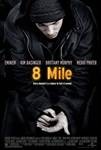 8 Mile (2002)
In the absence of nurturing parents, Jimmy and his friends - cool and charismatic Future (Mekhi Phifer), optimistic dreamer Sol (Omar Benson Miller), aspiring activist DJ Iz (De'Angelo Wilson) and...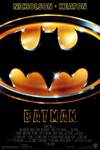 Batman (1989)
Tim Burton's BATMAN, inspired by Frank Miller's graphic novel "The Dark Knight Returns," is a Gothic, Wagnerian treatment of the Batman mythos that explains the origins of Batman (Michael Keaton) and his...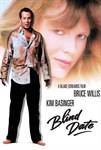 Blind Date (1987)
hen Walter Davis (Bruce Willis, The Sixth Sense) is set up with gorgeous Nadia Gates (Kim Basinger, No Mercy), the perfect Blind Date dissolves into disaster in this sexy comedy caper. Walter invites beautiful...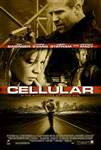 Cellular (2004)
SUSPENSE IS ON THE LINE! After getting a frantic call on his cell phone from a kidnapped woman, a young man must battle his way through a ruthless world of lies and murder to rescue her. A fast-paced thriller...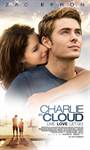 Charlie St. Cloud (2010)
The Death and Life of Charlie St. Cloud is based on an acclaimed novel and follows a young man and accomplished sailor, Charlie St. Cloud (Zac Efron), who survives an accident that lets him see the world...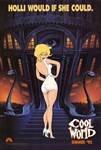 Cool World (1992)
Underground cartoonist Jack Deebs enters his own adult cartoon "Cool World," lured by his sex-kitten character "Holli Would," who needs him to leave her animated world and become human. Holli's plan is...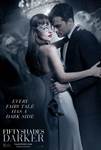 Fifty Shades Darker (2017)
When a wounded Christian Grey tries to entice a cautious Ana Steele back into his life, she demands a new arrangement before she will give him another chance. As the two begin to build trust and find stability,...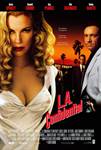 L.A. Confidential (1997)
Los Angeles, 1953. Just beneath the glamorous veneer of Hollywood gossip and movie stars lies a crime-ridden city corrupt to its core. Now, while investigating a brutal murder, three very different police...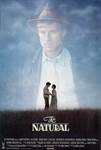 The Natural (1984)
Nothing was going to stop Roy Hobbs from fulfilling his boyhood dream of baseball superstardom. Robert Redford stars in this inspiring fable that begins when 14-year-old Hobbs (Redford) fashions a powerful...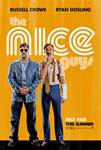 The Nice Guys (2016)
"The Nice Guys" takes place in 1970s Los Angeles, when down-on-his-luck private eye Holland March (Gosling) and hired enforcer Jackson Healy (Crowe) must work together to solve the case of a missing girl...