Jack Palance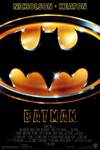 Batman (1989)
Tim Burton's BATMAN, inspired by Frank Miller's graphic novel "The Dark Knight Returns," is a Gothic, Wagnerian treatment of the Batman mythos that explains the origins of Batman (Michael Keaton) and his...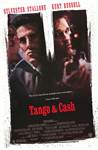 Tango & Cash (1989)
Sylvester Stallone tries his luck with his first cop buddy movie in Tango and Cash, directed by Andrei Konchalovsky. Stallone is Ray Tango, a Los Angeles narcotics cop who dresses in fancy suits, wears...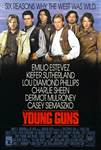 Young Guns (1988)
1878 in New Mexico: John Tunstall picks up young gun men from the road to have them work on his ranch, but also to teach them reading and to civilize them. However he's a thorn in the side of the rich...