Search Results For Pat Hingle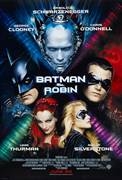 Batman & Robin (1997)
George Clooney plays the Dark Knight, facing his deadliest threat yet: cold-hearted Mr. Freeze (Arnold Schwarzenegger) and venemous Poison Ivy (Uma Thurman). Batman has more than Gotham City to...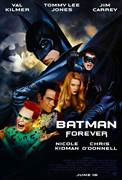 Batman Forever (1995)
Riddle me this, riddle me that, you'll adventure on the wings of bat! Brace for excitement as Val Kilmer (Batman), Tommy Lee Jones (Two-Face), Jim Carrey (the Riddler), Nicole Kidman (Dr. Chase...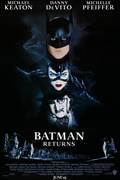 Batman Returns (1992)
Gotham City faces two monstrous criminal menaces: the bizarre, sinister Penguin (Danny DeVito) and the slinky, mysterious Catwoman (Michelle Pfeiffer). Can Batman (Michael Keaton) battle two...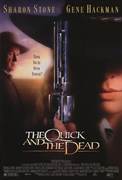 The Quick and the Dead (1995)
In this edgy and darkly humorous Western, a mysterious young woman rides into the lawless town of Redemption to settle an old score that has haunted her since she was a child. She becomes swept up ina...