Batman & Robin (1997)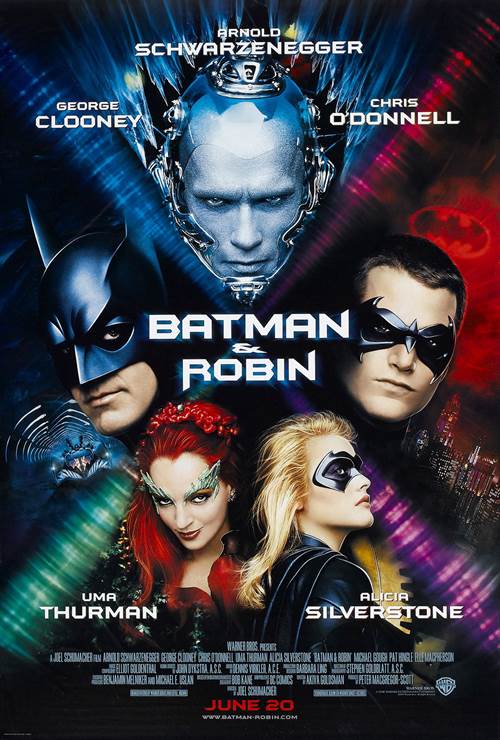 | | |
| --- | --- |
| Director: | |
| Writers: | |
| Cast: | |
| Released: | Friday, June 20, 1997 |
| Length: | 125 minutes |
| Studio: | Warner Bros. |
| Genre: | Sci-Fi/Fantasy, Action/Adventure |
| Rating: | Some material may be inappropriate for children under 13. |
Batman & Robin Synopsis
George Clooney plays the Dark Knight, facing his deadliest threat yet: cold-hearted Mr. Freeze (Arnold Schwarzenegger) and venemous Poison Ivy (Uma Thurman). Batman has more than Gotham City to protect: the youthful eagerness of crimefighting comrades Robin (Chris O'Donnell) and Batgirl (Alicia Silverstone) puts them frequently in harm's way. New very special effecst include a wild sky-surfing sequence and Mr. Freeze's outrageous arsenal of ice-blasting weapons.
Batman & Robin images are © Warner Bros.. All Rights Reserved.
The Batman to Premier on HBO Max on April 18
4/11/2022 1:15 PM EST
It has been announced that Warner Bros. "The Batman", directed by Matt Reeves, will be available to stream on HBO Max starting Monday, April 18, followed by an HBO release on Saturday, April 23 at 8:00PM ET.The film stars Robert Pattinson ("Tenet," "...
| Full Article
The Batman Opens in China to Disappointing Numbers
3/18/2022 2:12 PM EST
"The Batman" debuted here in the United States on March 4 to an opening of $134 million, but in China, it's not going as well.As of today, ticket sales have only rung in at about $3.6 million. There are a few factors at play, including COVID flare-up...
| Full Article
The Batman Spawns Series Spinoff
3/9/2022 3:37 PM EST
HBO Max has officially ordered "The Batman" spinoff series based on the Penguin character. Collin Farrell will reprise his role as Oswald Cobblepot, who was featured in the film. He commented on the news, saying, "The world that Matt Reeves created f...
| Full Article
The Batman Theme Music Revealed by Composer
1/21/2022 3:23 PM EST
Composer Michael Giacchino has released the theme for The Batman, which will hit theatres on March 4.The music has dark and moody undertones, which is, of course, fitting for the Caped Crusader. The theme can be found on most streaming platforms.The ...
| Full Article
The Batman Runtime is Released
1/20/2022 4:50 PM EST
The official runtime for "The Batman" has been announced, so settle in for a while. The film, not including the credits, will be two hours and 47 minutes, making it one of the longest-running comic-themed films ever.Robert Pattinson stars in the film...
| Full Article
Largest Batman Franchise Merchandising Campaign in a Decade Laun...
1/10/2022 3:08 PM EST
WarnerMedia Global Brands and Experiences has announced that they are launching a new "The Batman" lifestyle merchandise collection, which allows fans to channel Batman/Bruce Wayne and Catwoman/Selina Kyle like never before.Today, the largest collect...
| Full Article
Michael Keaton in Talks to Reprise Batman Role
6/22/2020 3:29 PM EST
Word around town is that Michael Keaton may be reprising his role as Batman. The actor is currently in talks to star in the Warner Bros.'s DC movie The Flash.Keaton played the iconic superhero in 1989's Batman and again in 1992's Batman Returns. He t...
| Full Article
The Dark Knight Coming Back to IMAX Theatres for Batman's 80th A...
3/14/2019 10:52 AM EST
To commemorate the 80th anniversary of Batman, Warner Bros. will be returning all three "Dark Knight" films to IMAX theatres. Jeff Goldstein, President, Domestic Distribution, Warner Bros. Pictures, made the announcement."Christopher Nolan broke new ...
| Full Article
Batman's 80th Anniversary Events Announced Around the Globe
3/7/2019 4:04 PM EST
Batman will turn 80 this year, and celebrations for the event are being announced.On March 30, DC Comics will hold a "Happy Birthday Batman" panel at WonderCon, which takes place in Anaheim, with tie-in events that will be held at this year's ComicCo...
| Full Article
Imax to Release The Dark Knight for 10th Anniversary
7/18/2018 2:01 PM EST
In honor of its 10th anniversary, Imax will be releasing The Dark Knight on its screens next month. Beginning on August 24, fans can take advantage of seeing the film in this giant format for one week at Imax theaters in Los Angeles, New York, San Fr...
| Full Article
Hangover Director Todd Phillips Working on Joker Origin Film
8/23/2017 11:02 AM EST
Rumors have been swirling about a possible Joker origin film being in the works. According to reports,  "The Hangover" director Todd Phillips is currently in talks to direct and co-write the film. It is also said that Martin Scorcese could be involve...
| Full Article
Matt Reeves Signs on to Direct The Batman
2/23/2017 2:53 PM EST
In a seemingly never ending saga, Matt Reeves has officially signed on to direct "The Batman".Ben Affleck, who stars as Batman, was originally set to direct the film, but stepped back so that he could focus more on his starring role.  Reeves was then...
| Full Article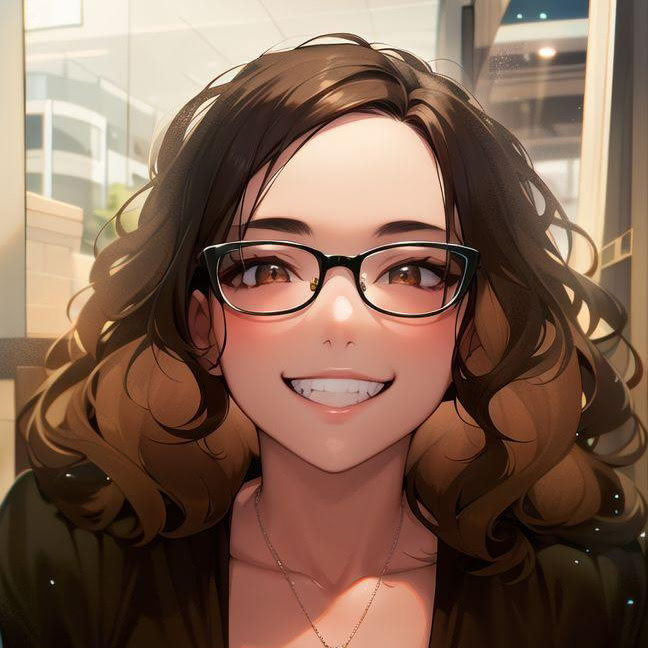 Physical Media: 4K UHD Review
If you are buying the other three films in this series, I would invest in this one too since it completes the set and the technical quality is the best we have seen.
SPONSORED LINKS