The Dark Knight Rises (2012)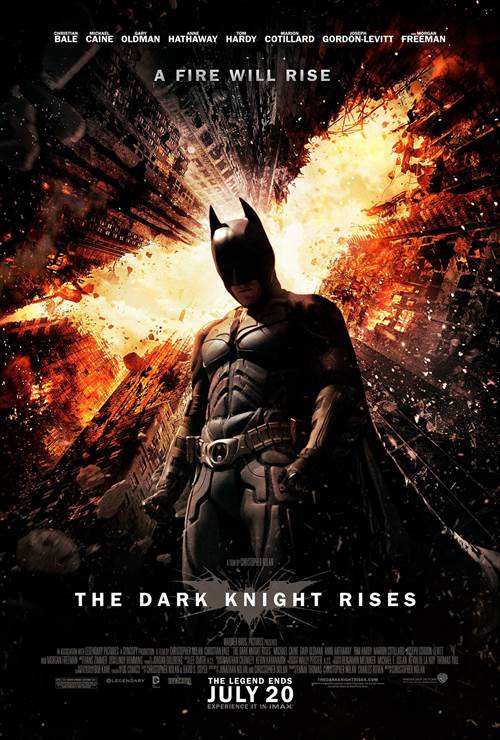 Share this:
| | |
| --- | --- |
| Director: | |
| Writers: | |
| Cast: | |
| Released: | Friday, July 20, 2012 |
| Length: | 165 minutes |
| Studio: | Warner Bros. |
| Genre: | Action/Adventure, Sci-Fi/Fantasy |
| Rating: | Some material may be inappropriate for children under 13. |
Synopsis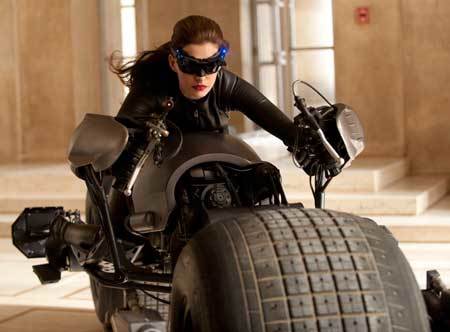 Warner Bros. Pictures' and Legendary Pictures' "The Dark Knight Rises" is the epic conclusion to filmmaker Christopher Nolan's Batman trilogy.
Leading an all-star international cast, Oscar® winner Christian Bale ("The Fighter") again plays the dual role of Bruce Wayne/Batman. The film also stars Anne Hathaway, as Selina Kyle; Tom Hardy, as Bane; Oscar® winner Marion Cotillard ("La Vie en Rose"), as Miranda Tate; and Joseph Gordon-Levitt, as John Blake.
Returning to the main cast, Oscar® winner Michael Caine ("The Cider House Rules") plays Alfred; Gary Oldman is Commissioner Gordon; and Oscar® winner Morgan Freeman ("Million Dollar Baby") reprises the role of Lucius Fox.
The screenplay is written by Christopher Nolan and Jonathan Nolan, story by Christopher Nolan & David S. Goyer. The film is produced by Emma Thomas, Christopher Nolan and Charles Roven, who previously teamed on "Batman Begins" and the record-breaking blockbuster "The Dark Knight." The executive producers are Benjamin Melniker, Michael E. Uslan, Kevin De La Noy and Thomas Tull, with Jordan Goldberg serving as co-producer. The film is based upon characters appearing in comic books published by DC Comics. Batman was created by Bob Kane.
Behind the scenes, "The Dark Knight Rises" reunites the director with several of his longtime collaborators, all of whom worked together on the "The Dark Knight." The creative team includes director of photography Wally Pfister, who recently won an Oscar® for his work on Nolan's "Inception"; production designer Nathan Crowley; editor Lee Smith; and Oscar®-winning costume designer Lindy Hemming ("Topsy-Turvy"). In addition, Paul Franklin and Chris Corbould, who both won Oscars® for the effects in "Inception," supervised the visual and special effects, respectively. The music is composed by Oscar® winner Hans Zimmer ("The Lion King").
In helming the film, Christopher Nolan is utilizing IMAX® cameras even more extensively than he did on "The Dark Knight," which had marked the first time ever that a major feature film was partially shot with IMAX cameras.
The locations span three continents and include the American cities of Pittsburgh, New York and Los Angeles, as well as sites in India, England and Scotland.
"The Dark Knight Rises" is a presentation of Warner Bros. Pictures, in association with Legendary Pictures. Slated for release beginning July 20, 2012, the film will be distributed worldwide by Warner Bros. Pictures, a Warner Bros. Entertainment Company.

Purchase DVD/Blu-ray/4K UHD physical copy of The Dark Knight Rises today at Amazon.com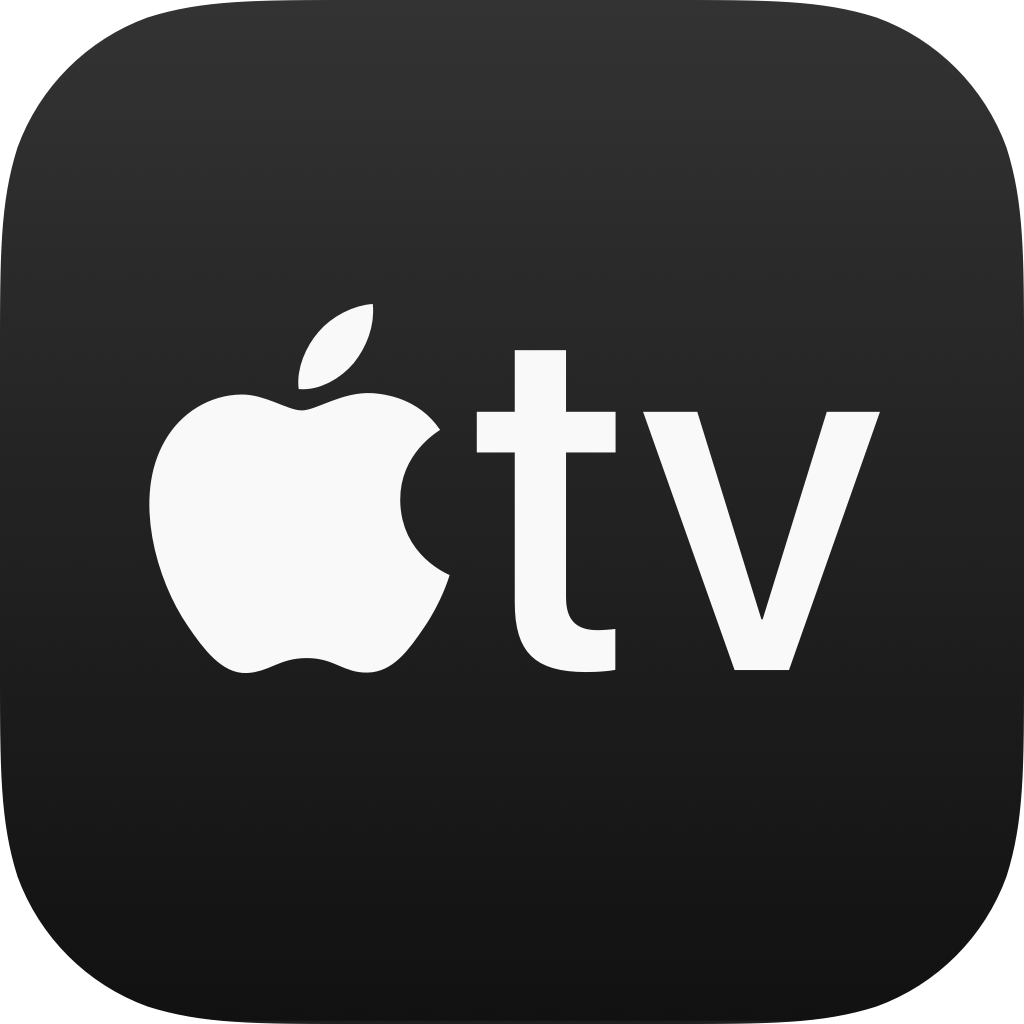 Download The Dark Knight Rises in Digital HD/4K from the iTunes store.
Listen to the The Dark Knight Rises soundtrack on Apple Music.
The Dark Knight Rises images are © Warner Bros.. All Rights Reserved.
Michael Keaton in Talks to Reprise Batman Role
6/22/2020 3:29 PM EDT
Word around town is that Michael Keaton may be reprising his role as Batman. The actor is currently in talks to star in the Warner Bros.'s DC movie The Flash.Keaton played the iconic superhero in 1989's Batman and again in 1992's Batman Returns. He turned out to be a fan favorite, even though many initially doubted his ability to play the debonair caped crusader. It's also being said that these ta...
More>>
The Dark Knight Coming Back to IMAX Theatres for Batman's 80th A...
3/14/2019 10:52 AM EDT
To commemorate the 80th anniversary of Batman, Warner Bros. will be returning all three "Dark Knight" films to IMAX theatres. Jeff Goldstein, President, Domestic Distribution, Warner Bros. Pictures, made the announcement."Christopher Nolan broke new ground with the 'Dark Knight' Trilogy, and this is a rare chance for today's audiences to experience these extraordinary films as they were meant to b...
More>>
Batman's 80th Anniversary Events Announced Around the Globe
3/7/2019 4:04 PM EDT
Batman will turn 80 this year, and celebrations for the event are being announced.On March 30, DC Comics will hold a "Happy Birthday Batman" panel at WonderCon, which takes place in Anaheim, with tie-in events that will be held at this year's ComicCon in SanDiego. To celebrate Batman Day on September 21, more events will be held, such as a 5K and 10K cosplay run and a display of Bat-signals in cit...
More>>
Imax to Release The Dark Knight for 10th Anniversary
7/18/2018 2:01 PM EDT
In honor of its 10th anniversary, Imax will be releasing The Dark Knight on its screens next month. Beginning on August 24, fans can take advantage of seeing the film in this giant format for one week at Imax theaters in Los Angeles, New York, San Francisco and Toronto.The film, which starred Christian Bale as Batman/Bruce Wayne, was originally released July 18, 2008 and brought the world a legend...
More>>
Hangover Director Todd Phillips Working on Joker Origin Film
8/23/2017 11:02 AM EDT
Rumors have been swirling about a possible Joker origin film being in the works. According to reports,  "The Hangover" director Todd Phillips is currently in talks to direct and co-write the film. It is also said that Martin Scorcese could be involved with the project as well.  Origin films have become quite popular in recent years and the Joker would be perfect for such a platform. The character ...
More>>
Matt Reeves Signs on to Direct The Batman
2/23/2017 2:53 PM EDT
In a seemingly never ending saga, Matt Reeves has officially signed on to direct "The Batman".Ben Affleck, who stars as Batman, was originally set to direct the film, but stepped back so that he could focus more on his starring role.  Reeves was then offered the job, and negotiations started taking place. Just last week, however, it was announced that negotiations had been put on hold, but that th...
More>>
The Batman Still Looking for a Director
2/20/2017 8:55 AM EDT
"The Batman", which will star Ben Affleck as the Caped Crusader, has suffered another setback in production, according to reports. This time, the issue lies with the negotiations between Warner Bros. and Matt Reeves for the role of directing the film.Ben Affleck was to direct "The Batman", as well as star, but had stepped out of the director's chair last month to focus more on his acting role. He ...
More>>
Ben Affleck Steps Down from Directing The Batman
1/30/2017 10:20 PM EDT
Ben Affleck has decided that he will be stepping down from directing his upcoming film tentatively titled The Batman.Affleck said in a statement, "There are certain characters who hold a special place in the hearts of millions. Performing this role demands focus, passion and the very best performance I can give. It has become clear that I cannot do both jobs to the level they require. Together wit...
More>>
Ben Affleck Says Batman Film is "Right on Track"
12/14/2016 11:58 AM EDT
Ben Affleck was out recently, speaking about his upcoming film, Live by Night, in which he starred as well as directed, produced and wrote the script.  He briefly discussed his other, more high profile film to be released, The Batman."We're on the right track with that and everything is coming together. We're still finishing up a script. I'm very excited", said Affleck.Doing a Batman film is a pre...
More>>
LexCorp Industries Releases Statement Regarding Future of Company
4/1/2016 10:59 AM EDT
Warner Bros and DC have brought their universe to our world with the creation of a LexCorp Industries Instagram page, which you can access here.  The company has posted the following:"Due to unfortunate circumstances, LexCorp Industries will be temporarily suspending it's global operations. When interviewed about his actions against a fallen alien, Lex Luthor responded with; "Ding, ding, ding, din...
More>>
Hans Zimmer to Retire from Superhero Film Work
3/31/2016 3:47 PM EDT
Hans Zimmer has announced that he will no longer be writing scores for superhero films.  Zimmer definitely won't be retiring altogether, so not to worry, folks.Zimmer said,  "I have officially retired from the superhero business. I did Batman Begins with [Christopher Nolan] 12 years ago, so The Dark Knight trilogy might be three movies to you - to me it was 11 years of my life."Not only did he com...
More>>
Ben Affleck Has Written a Batman Script
3/31/2016 10:58 AM EDT
Ben Affleck is no stranger to screenwriting, even having earned an Academy Award for "Good Will Hunting".  Well, now, Affleck has taken on a project close to his heart - a solo Batman film."He's contracted to do at least Justice League One and Two, so at least three times wearing the cape", said WME-IMG's co-CEO Patrick Whitesell in a recent interview.  He added, "there's a script that he's writte...
More>>
The Dark Knight Rises Theatrical Review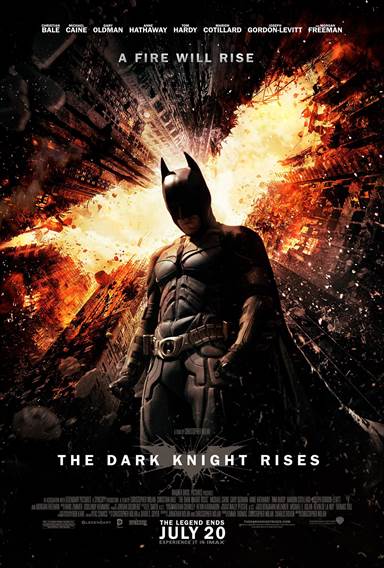 This may be the film that knocks off
The Avengers
from the all time box-office winner for 2012. The movie is called The Dark Knight Rises, but loyal fans will refer to the film as Batman and they know that this dark knight has all the power to rise above any comic book hero the industry can throw at him. For me, I'm just one of the crew, a follower hooked since Batman Begins.
Check in with friends
to
The Dark Knight Rises
with the Movie Clock app.
Get it now for FREE!
The film opens with an exciting kidnapping that takes place in the air aboard a transport carrying three criminals. When things start to get out of hand, a super villain takes over. In the meantime Bruce Wayne (Christian Bale) has been living in seclusion at his home for eight years with Batman out of service following the accusation that he killed Gotham's honored District Attorney Harvey Dent. Since crime has lessened over this period, the need for the Batman hasn't been necessary.
But, super villain Bane (Tom Hardy) rears his ugly head with a plan to destroy Gotham. With the help of John Blake (Joseph Gordon-Levitt), a rookie cop who has a nose for trouble, and Commissioner Gordon, Batman comes out of hiding and powers up his bat cycle. When he gets captured by Bane and gets put in an inescapable prison, it starts to look bleak for Gotham.
This may be the best Dark Knight film ever, or at least as good as the previous two because the three work amazingly good as a trilogy. While I can only name a handful of trilogies that really worked over the years, the quality and progressive darkness that this Batman has revealed in its three movies certainly makes this super hero the best crime fighter ever.
Of course constant commendable direction by Christopher Nolan for all three Batman films certainly doesn't hurt the franchise. He even ramps this one up with multi-bat mobiles and a bat-copter. His nicely placed CGI works here especially during the destruction of the bridges, a football field collapsing, tunnels caving and many other scenes too numerous to mention. Nolan ignites the excitement in the very beginning then teases his audience with several skirmishes in between leading up to a huge explosive finale.
The skillful acting in The Dark Knight Rises makes each character work. From Anne Hathaway's Catwoman to Tom Hardy's Bane, the new cast members make each of their roles better than those in other comic book based films released this year. A sly cat burglar, Selena can move in the dark, swipe jewels and repel off tall buildings like a graceful ballerina. And when it comes to being tough, even Batman takes her on as his sidekick while he battles the notorious Bane. As for Hardy, the nasty character he produces makes any of the other adversaries in other movies this year look meek compared to the bullish Bane. Even with his face partially covered by breathing apparatus (reminded me of Darth Vader) you can still feel the burning looks that he creates.
There are several major twists that make the film intriguing. Just when you think Batman has his prey, something happens to change the situation. In other scenes we find Batman has weaknesses that keep him captive. Here Nolan borrows a few ideas from Batman Begins like his retreat into 'darkness' to build his body to be a crime fighter. Here it's a do or die situation in a pit where he hones his muscles and bones to rise above his captors.
I can't say enough about The Dark Knight Rises except that maybe this year it will finally be recognized by the Academy of Arts and Sciences and be chosen as one of the best films of 2012. Certainly Nolan deserves a nod for what he has accomplished, Cinematographer Wally Pfister who shot the film using an IMAX camera even more extensively than he did in the previous two, special effects artists Paul Franklin and Chris Corbould who give the audience a feel of what it would be like to feel crime machines taking to the streets creating havoc and a top notch performance by Christian Bale as the man who proved to be the best crime fighter behind a mask.
The advertising surrounding the film touts that "The Legend Ends," but the Batman legacy will never end. For his fans, Nolan must dig into the abyss of his creative mind and come up with a fourth film that will fester another diabolical character that needs to be taken down. Maybe it's time for ROBIN? I feel that at the end of the run of The Dark Knight Rises it would be apropos for a Twitter campaign to Warner Brothers, Nolan, and Producer Emma Thomas to name a few to get their motors running.
The Dark Knight Rises has been rated PG-13 by the MPAA for intense sequences of violence and action, some sensuality and language. The IMAX sound system shakes the auditorium seats from its high tech speakers during huge bomb blasts, roaring engines, collapsing bridges and many more scenes of ear wrenching power. For the best experience I recommend seeing the film in the IMAX format, but if you cannot afford the additional cost, make sure you get a good seat close to a speaker for added enjoyment.
FINAL ANALYSIS: The best Batman (The Dark Knight) got better. (A)
-- John Delia
Read More The Dark Knight Rises Reviews
For more reviews please visit our film/television review section.
SPONSORED LINKS