Batman Forever (1995)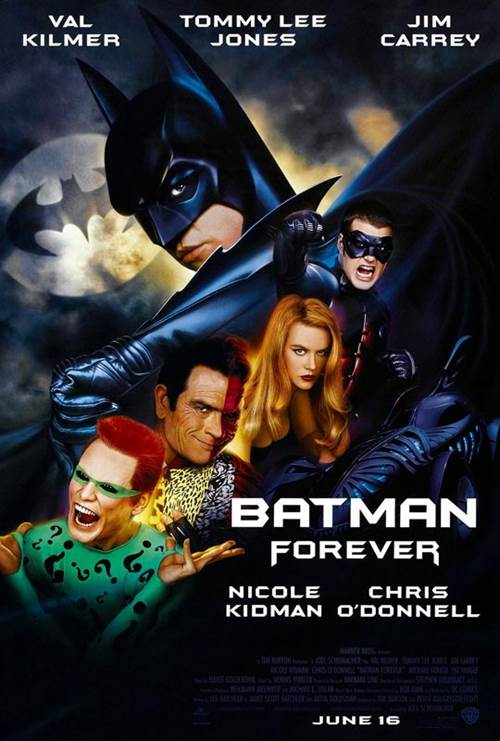 | | |
| --- | --- |
| Director: | |
| Writers: | |
| Cast: | |
| Released: | Friday, June 16, 1995 |
| Length: | 122 minutes |
| Studio: | Warner Bros. |
| Genre: | Sci-Fi/Fantasy, Action/Adventure |
| Rating: | Some material may be inappropriate for children under 13. |
Batman Forever Synopsis
Riddle me this, riddle me that, you'll adventure on the wings of bat! Brace for excitement as Val Kilmer (Batman), Tommy Lee Jones (Two-Face), Jim Carrey (the Riddler), Nicole Kidman (Dr. Chase Meridian) and Chris O'Donnell (Robin) star in the third spectacular film in Warner Bros.' Batman series. Joel Schumacher (The Client) directs and Tim Burton co-produces this thrill-ride of a movie that thunders along on Batmobile, Batwing, Batboat, Batsub and bold heroics. Hang on!

Purchase DVD/Blu-ray/4K UHD physical copy of Batman Forever today at Amazon.com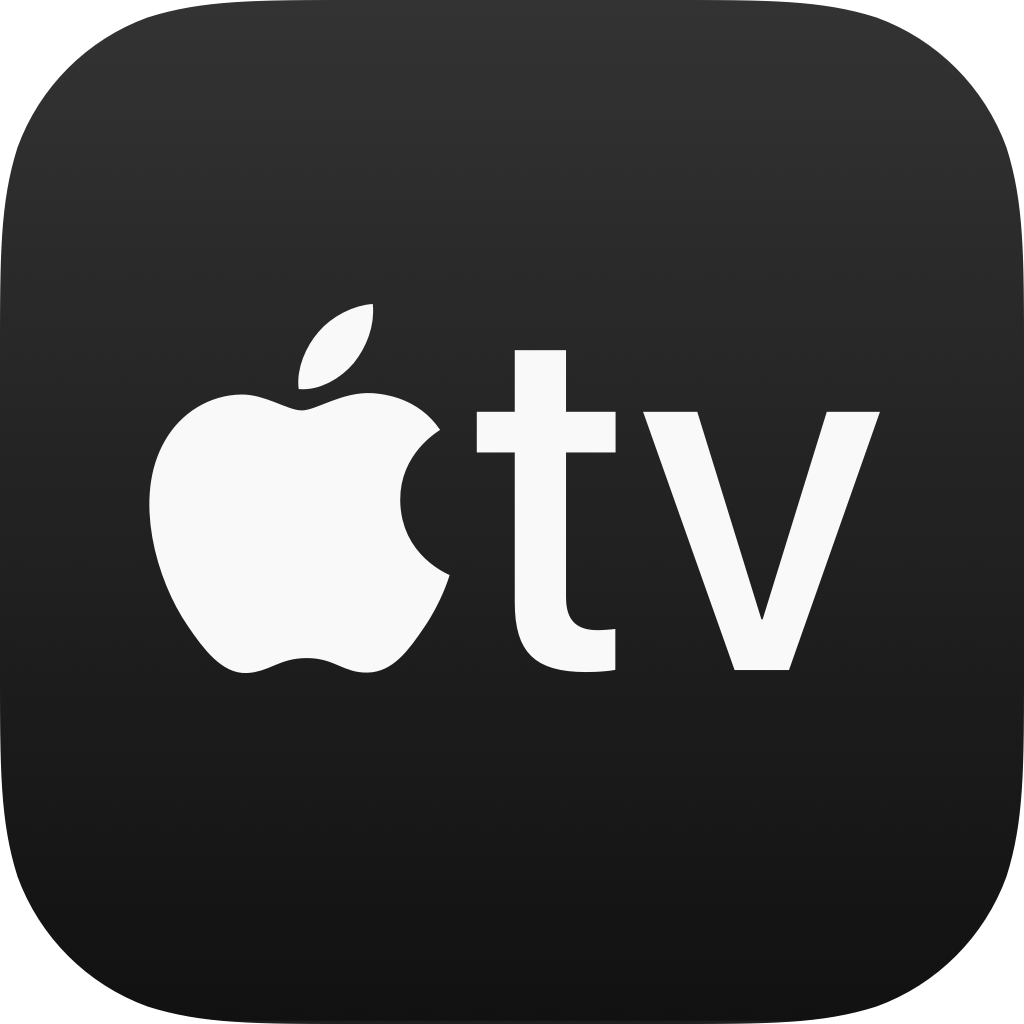 Stream Batman Forever in Digital HD/4K from the AppleTV store.
Listen to the Batman Forever soundtrack on Apple Music.
Batman Forever images are © Warner Bros.. All Rights Reserved.
The Batman to Premier on HBO Max on April 18
4/11/2022 1:15 PM EST
It has been announced that Warner Bros. "The Batman", directed by Matt Reeves, will be available to stream on HBO Max starting Monday, April 18, followed by an HBO release on Saturday, April 23 at 8:00PM ET.The film stars Robert Pattinson ("Tenet," "The Lighthouse"), as well as Zoë Kravitz ("Big Little Lies," "Fantastic Beasts: The Crimes of Grindelwald") as Selina Kyle; Paul Dano ("Love & Mercy,"...
More>>
The Batman Opens in China to Disappointing Numbers
3/18/2022 2:12 PM EST
"The Batman" debuted here in the United States on March 4 to an opening of $134 million, but in China, it's not going as well.As of today, ticket sales have only rung in at about $3.6 million. There are a few factors at play, including COVID flare-ups that are closing theatres again. The country is experiencing its biggest uptick of the virus since the pandemic began, closing about 30% of movie th...
More>>
The Batman Spawns Series Spinoff
3/9/2022 3:37 PM EST
HBO Max has officially ordered "The Batman" spinoff series based on the Penguin character. Collin Farrell will reprise his role as Oswald Cobblepot, who was featured in the film. He commented on the news, saying, "The world that Matt Reeves created for 'The Batman' is one that warrants a deeper gaze through the eyes of Oswald Cobblepot. I couldn't be more excited about continuing this exploration ...
More>>
The Batman Theme Music Revealed by Composer
1/21/2022 3:23 PM EST
Composer Michael Giacchino has released the theme for The Batman, which will hit theatres on March 4.The music has dark and moody undertones, which is, of course, fitting for the Caped Crusader. The theme can be found on most streaming platforms.The film stars Robert Pattinson as Bruce Wayne, Zoë Kravitz as Catwoman, Andy Serkis as Alfred Pennyworth, Colin Farrell as the Penguin, Jeffrey Wright as...
More>>
The Batman Runtime is Released
1/20/2022 4:50 PM EST
The official runtime for "The Batman" has been announced, so settle in for a while. The film, not including the credits, will be two hours and 47 minutes, making it one of the longest-running comic-themed films ever.Robert Pattinson stars in the film, alongside Zoë Kravitz, Paul Dano, Jeffrey Wright, John Turturro, Peter Sarsgaard, Andy Serkis, and Colin Farrell."The Batman" lands in theaters on M...
More>>
Largest Batman Franchise Merchandising Campaign in a Decade Laun...
1/10/2022 3:08 PM EST
WarnerMedia Global Brands and Experiences has announced that they are launching a new "The Batman" lifestyle merchandise collection, which allows fans to channel Batman/Bruce Wayne and Catwoman/Selina Kyle like never before.Today, the largest collection of Batman film products in over a decade has been revealed with premier partners worldwide launching "The Batman" fashion, accessories, beauty pro...
More>>
Michael Keaton in Talks to Reprise Batman Role
6/22/2020 3:29 PM EST
Word around town is that Michael Keaton may be reprising his role as Batman. The actor is currently in talks to star in the Warner Bros.'s DC movie The Flash.Keaton played the iconic superhero in 1989's Batman and again in 1992's Batman Returns. He turned out to be a fan favorite, even though many initially doubted his ability to play the debonair caped crusader. It's also being said that these ta...
More>>
The Dark Knight Coming Back to IMAX Theatres for Batman's 80th A...
3/14/2019 10:52 AM EST
To commemorate the 80th anniversary of Batman, Warner Bros. will be returning all three "Dark Knight" films to IMAX theatres. Jeff Goldstein, President, Domestic Distribution, Warner Bros. Pictures, made the announcement."Christopher Nolan broke new ground with the 'Dark Knight' Trilogy, and this is a rare chance for today's audiences to experience these extraordinary films as they were meant to b...
More>>
Batman's 80th Anniversary Events Announced Around the Globe
3/7/2019 4:04 PM EST
Batman will turn 80 this year, and celebrations for the event are being announced.On March 30, DC Comics will hold a "Happy Birthday Batman" panel at WonderCon, which takes place in Anaheim, with tie-in events that will be held at this year's ComicCon in SanDiego. To celebrate Batman Day on September 21, more events will be held, such as a 5K and 10K cosplay run and a display of Bat-signals in cit...
More>>
Imax to Release The Dark Knight for 10th Anniversary
7/18/2018 2:01 PM EST
In honor of its 10th anniversary, Imax will be releasing The Dark Knight on its screens next month. Beginning on August 24, fans can take advantage of seeing the film in this giant format for one week at Imax theaters in Los Angeles, New York, San Francisco and Toronto.The film, which starred Christian Bale as Batman/Bruce Wayne, was originally released July 18, 2008 and brought the world a legend...
More>>
Hangover Director Todd Phillips Working on Joker Origin Film
8/23/2017 11:02 AM EST
Rumors have been swirling about a possible Joker origin film being in the works. According to reports,  "The Hangover" director Todd Phillips is currently in talks to direct and co-write the film. It is also said that Martin Scorcese could be involved with the project as well.  Origin films have become quite popular in recent years and the Joker would be perfect for such a platform. The character ...
More>>
Matt Reeves Signs on to Direct The Batman
2/23/2017 2:53 PM EST
In a seemingly never ending saga, Matt Reeves has officially signed on to direct "The Batman".Ben Affleck, who stars as Batman, was originally set to direct the film, but stepped back so that he could focus more on his starring role.  Reeves was then offered the job, and negotiations started taking place. Just last week, however, it was announced that negotiations had been put on hold, but that th...
More>>
Batman Forever 4K Review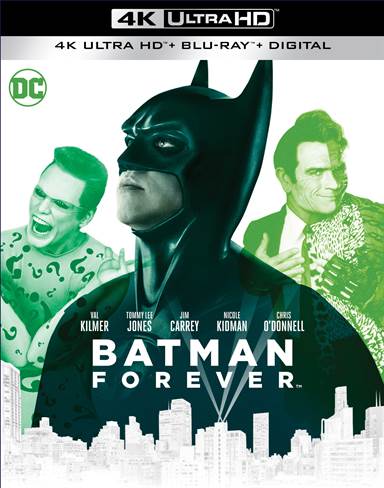 After the rebooted 1989 and 1992, Tim Burton-helmed
Batman
and
Batman Returns
, Director Joel Schumacher (
Phone Booth
) took over in 1995 with Batman Forever. The film, which also saw the departure of Michael Keaton
(Spotlight
) in favor of Val Kilmer (
Top Gun
) as the Caped Crusader, was one of the top-grossing movies of the year. It solidified the 1990's era of Batman and continued his saga with familiar villains on hand. This third installment definitely was a little more lighthearted than the previous two films and the comparison can easily be made when buying the "Bat" pack on 4K, available in stores today.
As the movie opens we see Batman battling a new threat – Two-faced (Tommy Lee Jones; The Fugitive) – who is the alter ego of former District Attorney Harvey Dent. Dent has taken a hostage as he robs a bank but Batman thwarts his attempt and once again saves the day. Meanwhile, Bruce Wayne has to deal with an employee – Edward Nygma (Jim Carrey; Dumb and Dumber) - has an idea for beaming television signals directly into one's brain. Bruce, however, thinks it is too dangerous fearing it could be used for mind manipulation and rejects the idea of making Nygma hostile and crazy.
Lurking in the shadows and licking his emotional wounds, Nygma transforms into the Joker after sending Wayne a series a set of cryptic messages. He also uses his technology to read people's minds, including Bruce's and discovers Wayne's secret identity. He takes this information to Two-Faced and the duo team up to destroy Batman who has taken an orphaned circus performer, Dick Grayson (Chris O'Donnell; Scent of a Woman) under his wing. Ultimately, Two-Faced and Joker's ego gets the better of them and plays a part in their downfall while Grayson officially becomes Batman's sidekick – Robin.
Kilmer, unfortunately, didn't have the same magic as Keaton so his portrayal of the Dark Knight isn't as strong and the obvious comparisons were made when the film ran in theaters. Jones and Carrey, however, are both strong as the devious duo who plot against him. Nicole Kidman (The Hours) also does a good job as Dr. Chase Meridian, Bruce's love interest who also happens to be attracted to the man in the bat suit. Schumacher's take on the story, however, was probably the most disappointing as fans had grown used to a darker theme and he tried to lighten things up, which was not received well by fans.
The addition of the upgraded technology has truly enhanced all of the films in this series but Batman Forever stands out among the crowd. The 2160p high definition video quality is exceptional in this transfer and everything from the detail in the leather on Batman's cape to the disfigurement of Two-faced is sharp and clean. The Dolby Atmos audio is also a treat and compliments the video beautifully. Technically this transfer is the full package. The combo pack comes with previously released extras including: Audio Commentary by Director Joel Schumacher, Riddle Me This: Why is Batman Forever?, Shadows of the Bat: The Cinematic Saga of the Dark Knight Pt. 5-Reinventing a Hero, Batman Forever: The Heroes, Batman Forever: The Villains, Beyond Batman, Deleted Scenes, Music Video "Kiss From a Rose" by Seal, and the Theatrical Trailer.
While many feel this film was the beginning of the downfall for this reboot, it does have some interesting aspects to offer like the introduction of Dick Grayson/Robin and two well-cast villains. Regardless of whether or not this is not your favorite Batman film, the technical brilliance is hard to deny. One watching and you will be hooked.
Grade: B-
For more reviews please visit our film/television review section.
SPONSORED LINKS