Search Results For Val Kilmer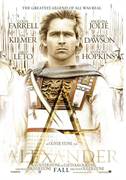 Alexander (2004)
From Academy Award-winning director Oliver Stone ("Any Given Sunday," "Platoon") comes this epic story of Alexander the Great, the King of Macedonia and one of the greatest...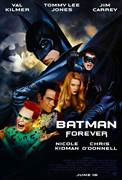 Batman Forever (1995)
Riddle me this, riddle me that, you'll adventure on the wings of bat! Brace for excitement as Val Kilmer (Batman), Tommy Lee Jones (Two-Face), Jim Carrey (the Riddler), Nicole Kidman (Dr. Chase...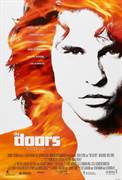 The Doors (1991)
Jim Morrison (Val Kilmer), one of the most sensual and exciting figures in the history of rock and roll, explodes on the screen in "The Doors", the electrifying movie about a time called the...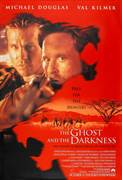 The Ghost and the Darkness (1996)
Only the most incredible parts of the story are true. Michael Douglas and Val Kilmer star in this tense, terrific, and true adventure set in 1896 East Africa. There, two lions on a man-eating rampage...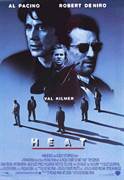 Heat (1995)
Hunters and their prey--Neil and his professional criminal crew hunt to score big money targets (banks, vaults, armored cars) and are, in turn, hunted by Captain Vincent Hanna and his team of cops in...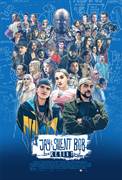 Jay and Silent Bob Reboot (2019)
The stoner icons who first hit the screen 25 years ago in Clerks are back, bringing high times and hilarity in the newest star-studded adventure from Kevin Smith's legendary franchise. When Jay and...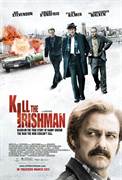 Kill the Irishman (2011)
Over the summer of 1976, 36 bombs detonate in the heart of Cleveland while a turf war raged between Irish mobster Danny Greene (Ray Stevenson) and the Italian mafia. Based on a true story, Kill the...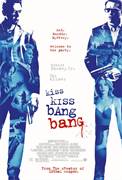 Kiss Kiss, Bang Bang (2005)
Harry Lockhart (ROBERT DOWNEY JR.) is basically a decent guy. Sure, he's a petty thief who skates through life on a shaky cocktail of dog-eared charm and cockeyed optimism, but he wants to do the...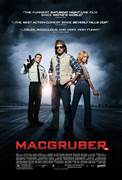 MacGruber (2010)
Only one American hero has earned the rank of Green Beret, Navy SEAL and Army Ranger. Just one operative has been awarded 16 purple hearts, 3 Congressional Medals of Honor and 7 presidential medals of...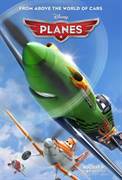 Planes (2013)
From above the world of "Cars" comes "Disney's Planes," an action-packed 3D animated comedy adventure featuring Dusty (voice of Dane Cook), a plane with dreams of competing as a high-flying air racer....