Jim Carrey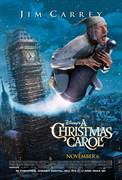 A Christmas Carol (2009)
Charles Dickens' timeless tale of an old miser who must face Ghosts of Christmas Past, Present and Yet-to-Come, as they help to bring kindness to his otherwise cold heart. The Ghosts remind him of...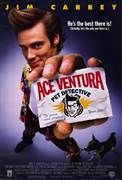 Ace Ventura: Pet Detective (1994)
He's the best there is, in fact, he's the only one there is! He's Ace Ventura Pet Detective. Jim Carrey (The Truman Show, The Mask, Liar Liar) is on the case to find the Miami Dolphins'...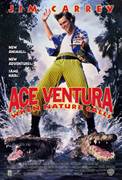 Ace Ventura: When Nature Calls (1995)
Africa's the place and Ace is on the case, setting out to rescue an animal he loathes: a bat! Jim Carrey (Batman Forever) returns as Ace, the alligator-wrasslin', elephant-calling, monkey-shining,...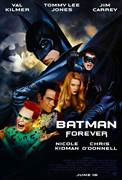 Batman Forever (1995)
Riddle me this, riddle me that, you'll adventure on the wings of bat! Brace for excitement as Val Kilmer (Batman), Tommy Lee Jones (Two-Face), Jim Carrey (the Riddler), Nicole Kidman (Dr. Chase Meridian)...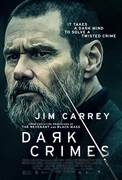 Dark Crimes (2018)
When police officer Tadek (Jim Carrey) finds similarities between an unsolved murder and a crime outlined in a book by famed writer Krystov Kozlov, Tadek begins to track Kozlov and his girlfriend, a mysterious...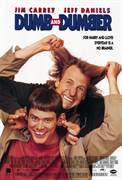 Dumb and Dumber (1994)
For Harry and Lloyd every day is a no-brainer. Golden Globe-winner Jim Carrey (Man on the Moon, The Truman Show) and Golden Globe-nominee Jeff Daniels (The Squid and the Whale, Speed) star as two good-natured...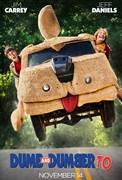 Dumb And Dumber To (2014)
Jim Carrey and Jeff Daniels reprise their signature roles as Lloyd and Harry in the sequel to the smash hit that took the physical comedy and kicked it in the nuts: Dumb and Dumber To. The original film's...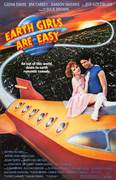 Earth Girls Are Easy (1989)
In this musical comedy, Valerie (Geena Davis) is dealing with her philandering fiancé, Ted (Charles Rocket), when she finds that a trio of aliens (Jeff Goldblum, Jim Carrey, Damon Wayans) have crashed...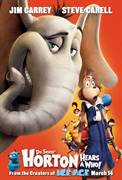 Horton Hears a Who (2008)
An adaptation of Dr. Seuss's 1954 children's book, "Horton Hears a Who" is about an imaginative elephant (Jim Carrey) who hears a cry for help coming from a tiny speck of dust floating through the air....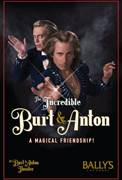 The Incredible Burt Wonderstone (2013)
Burt Wonderstone (Carell) and Anton Lovecraft (Buscemi) are a successful magic act in Las Vegas. Their partnership comes to an end when Anton is injured by Burt during their hotbox trick, and Anton moves...