Search Results For Daniella Pineda
Jurassic World Dominion (2022)
This summer, experience the epic conclusion to the Jurassic era as two generations unite for the first time. Chris Pratt and Bryce Dallas Howard are joined by Oscar®-winner Laura Dern, Jeff Goldblum...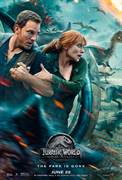 Jurassic World: Fallen Kingdom (2018)
It's been four year since theme park and luxury resort Jurassic World was destroyed by dinosaurs out of containment. Isla Nublar now sits abandoned by humans while the surviving dinosaurs fend for...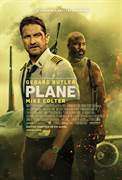 Plane (2023)
In the white-knuckle action movie PLANE, pilot Brodie Torrance (Gerard Butler) saves his passengers from a lightning strike by making a risky landing on a war-torn island - only to find that surviving...