Danielle Harris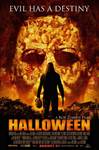 Halloween (2007)
From acclaimed musician and filmmaker Rob Zombie (The Devil's Rejects, House of 1000 Corpses) comes an entirely new take on the highly success film and terrifying Halloween legacy that began in 1978....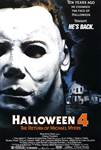 Halloween 4: The Return of Michael Myers (1988)
It's a decade after the original Halloween massacre in Haddonfield, and Michael Myers lays comatose in a maximum security prison hospital. But when he learns of the existence of his young niece Jamie (Danielle...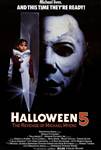 Halloween 5: The Revenge of Michael Myers (1989)
Following her mysterious behavior at the conclusion of Halloween 4: The Return of Michael Myers, young Jamie (Danielle Harris) is committed to the psychiatric care of Dr. Loomis (Donald Pleasence). Meanwhile,...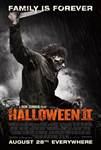 Halloween II (2009)
Michael Myers is still at large and no less dangerous than ever. After a failed reunion to reach his baby sister at their old home, Laurie Strode is immediately taken to a hospital to be treated by the...
The Last Boy Scout (1991)
Emmy and Golden Globe-winner Bruce Willis ("16 Blocks," "Sin City") and Emmy-nominee Damon Wayans (TV's "My Wife and Kids," TV's "In Living Color") team up as an ex-secret service agent and a former pro-football...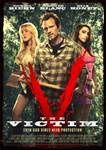 The Victim (2011)
Annie's life is in jeopardy after she witnesses the horrific murder of her closest friend. Fleeing from two attackers she stumbles across Kyle, a recluse living in the middle of the woods. Two worlds...