Darren Criss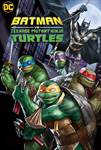 Batman vs Teenage Mutant Ninja Turtles (2019)
When a new menace in Gotham begins stealing all the experimental technology, Batman is put on high alert. But a team of warriors lurking beneath the streets are also on the case: the Teenage Mutant Ninja...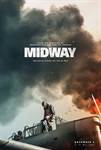 Midway (2019)
MIDWAY centers on the Battle of Midway, a clash between the American fleet and the Imperial Japanese Navy which marked a pivotal turning point in the Pacific Theater during WWII. The film, based on the...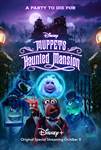 Muppets Haunted Mansion (2021)
The Great Gonzo – world famous daredevil artiste, has done it all, seen it all, and survived it all. But on Halloween night, the fearless Gonzo takes on the greatest challenge of his life by spending one...
Superman: Man of Tomorrow (2020)
Meet Clark Kent. Sent to Earth as an infant from the dying planet Krypton, he arrived with as many questions as the number of light-years he traveled. Now a young man, he makes his living in Metropolis...