David Mamet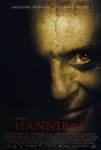 Hannibal (2001)
It's another good vs. evil showdown between Dr. Hannibal Lecter (Anthony Hopkins), in hiding in Florence after getting himself out of jail free at the end of The Silence of the Lambs, and FBI Special Agent...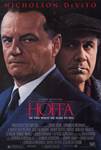 Hoffa (1992)
Director/co-star Danny DeVito's unforgettable epic stars Jack Nicholson as Jimmy Hoffa, the legendary Teamster boss whose mysterious disappearance has never been explained. The film traces Hoffa's...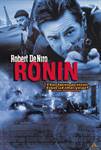 Ronin (1997)
Six strangers, experts in munitions, surveillance and covert operations, meet in a musty warehouse in the heart of Paris. Field soldiers during the Cold War, some hold dark secrets that could topple governments....