Dean Israelite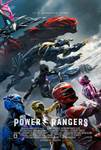 Power Rangers (2017)
SABAN'S POWER RANGERS follows five ordinary teens who must become something extraordinary when they learn that their small town of Angel Grove — and the world — is on the verge of being obliterated by...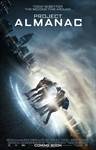 Project Almanac (2015)
The film will be presented in found footage, and the plot centers on the creation of a time machine. A group of friends discover plans to build a time machine and in so doing build one them selves. They...