Domenick Lombardozzi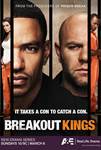 Breakout Kings (2011)
In order to catch escaped convicts, a squad of U.S. Marshals makes a special deal with several current prisoners who have broken out in the past. If they agree to help, their sentences will be reduced...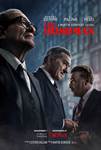 The Irishman (2019)
Robert De Niro, Al Pacino and Joe Pesci star in Martin Scorsese's THE IRISHMAN, an epic saga of organized crime in post-war America told through the eyes of World War II veteran Frank Sheeran, a hustler,...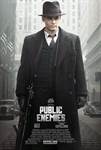 Public Enemies (2009)
No one could stop Dillinger and his gang. No jail could hold him. His charm and audacious jailbreaks endeared him to almost everyone - from his girlfriend Billie Frechette (Cotillard) to an American public...