Search Results For Don Mancini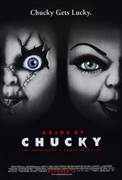 Bride of Chucky (1998)
For ten years, the tortured soul of serial killer Charles Lee Ray has been imprisoned inside a child's doll. "Chucky" is reborn when his old flame, Tiffany (Jennifer Tilly), rescues his battered doll...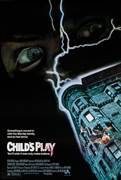 Child's Play (1988)
When serial killer Charles Lee Ray is mortally wounded in a police shoot-out, he uses a voodoo spell to transfer his soul into Chucky, a Good Guys doll. Andy receives the doll as a birthday gift, and...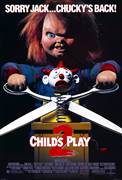 Child's Play 2 (1990)
Chucky's back! The notorious killer doll with the satanic smile comes back to life in this new chapter depicting the terrifying struggle between young Andy Barclay (Alex Vincent) and the demonic doll...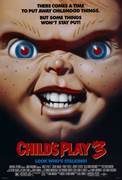 Child's Play 3 (1991)
One of filmdom's most notorious killers is back to wreak more mayhem as Chucky continues his quest to possess the body of a human child. Eight years after seemingly destroying the killer doll, Andy...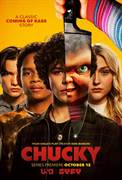 Chucky (2021)
After a vintage Chucky doll turns up at a suburban yard sale, an idyllic American town is thrown into chaos as a series of horrifying murders begin to expose the town's hypocrisies and secrets....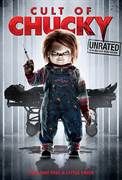 Cult of Chucky (2017)
Confined to an asylum for the criminally insane for the past four years, Nica (Dourif) is wrongly convinced that she, not Chucky, murdered her entire family. But when her psychiatrist introduces a new...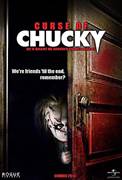 Curse of Chucky (2013)
He's back! From the filmmakers that brought you Chucky comes the terrifying return of the pint-sized doll possessed by the spirit of a notorious serial killer. When a mysterious package arrives at the...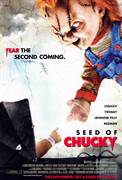 Seed of Chucky (2004)
Everyone's favorite killer doll returns - as the Chucky legacy continues with the introduction of an all-new family member! This time around, Chucky (voiced again by Brad Dourif) and his homicidal...