Ella Purnell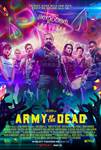 Army of The Dead (2021)
From filmmaker Zack Snyder (300, Zack Snyder's Justice League), ARMY OF THE DEAD takes place following a zombie outbreak that has left Las Vegas in ruins and walled off from the rest of the world. When...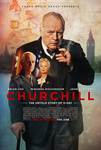 Churchill (2017)
Tensions mount for the beleaguered British Prime Minister Winston Churchill (Brian Cox) in the days leading up to infamous Allied D-Day landings in Normandy, France in June, 1944. Fearful of repeating...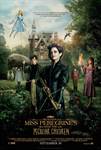 Miss Peregrine's Home for Peculiar Children (2016)
From visionary director Tim Burton, and based upon the best-selling novel, comes an unforgettable motion picture experience. When Jake discovers clues to a mystery that spans alternate realities and times,...