Eoin Macken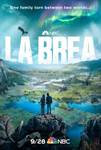 La Brea (2021)
An epic adventure begins when a massive sinkhole opens in the middle of Los Angeles, pulling hundreds of people and buildings into its depths. Those who fell in find themselves in a mysterious and dangerous...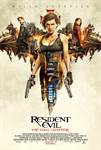 Resident Evil: The Final Chapter (2017)
Picking up immediately after the events in Resident Evil: Retribution, Alice (Milla Jovovich) is the only survivor of what was meant to be humanity's final stand against the undead. Now, she must return...