Eugene Byrd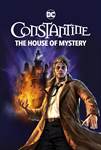 Constantine - The House of Mystery (2022)
Matt Ryan (Constantine, Legends of Tomorrow) reprises his live-action and animated role as the Hellblazer himself in Constantine - The House of Mystery. In the all-new short, John Constantine wakes up...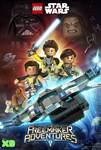 Lego Star Wars: The Freemaker Adventures (2016)
The Freemakers are sibling scavengers operating a salvage and repair shop on a space station at the distant edge of the Empire. When Force-sensitive 12-year old Rowan Freemaker discovers the Kyber Saber,...
Superman: Man of Tomorrow (2020)
Meet Clark Kent. Sent to Earth as an infant from the dying planet Krypton, he arrived with as many questions as the number of light-years he traveled. Now a young man, he makes his living in Metropolis...