Fairuza Balk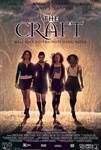 The Craft (1996)
For Sarah (Robin Tunney), moving to Los Angeles is just another chance to be an outsider. She is all alone among the tightly-knit student body of St. Benedict's Academy ... until she meets three young...
Paradise City (2021)
A controversial rock band with ties to the occult and the maestros who work with them try to keep their west coast family dynamic together amidst the chaos of the industry as a haunting secret of the singer...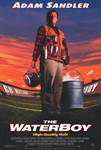 The Waterboy (1998)
Bobby Boucher (Adam Sandler), a socially inept 31-year-old from the swamps of Louisiana, is home schooled and sheltered by his over-protective Mama (Kathy Bates). His only contact with society is his waterboy...