Frank Coraci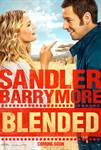 Blended (2014)
After a disastrous blind date, single parents Lauren (Barrymore) and Jim (Sandler) agree on only one thing: they never want to see each other again. But when they each sign up separately for a fabulous...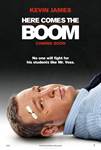 Here Comes The Boom (2012)
In the comedy Here Comes the Boom, Kevin James stars as a high school biology teacher who moonlights as a mixed-martial arts fighter in an effort to raise money to save the school's music program....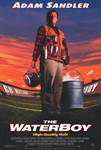 The Waterboy (1998)
Bobby Boucher (Adam Sandler), a socially inept 31-year-old from the swamps of Louisiana, is home schooled and sheltered by his over-protective Mama (Kathy Bates). His only contact with society is his waterboy...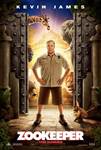 Zookeeper (2011)
In 'Zookeeper,' Kevin James plays Griffin Keyes, a kind-hearted zookeeper who is convinced the only way to get a girl in his life is to quit his job. The zoo animals, in a panic, decide to break...