Search Results For Götz Otto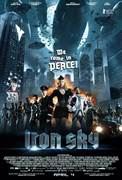 Iron Sky (2012)
In the last moments of World War II, a secret Nazi space program evaded destruction by fleeing to the Dark Side of the Moon. During 70 years of utter secrecy, the Nazis construct a gigantic space...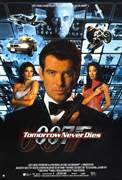 Tomorrow Never Dies (1997)
The Carver Media Group Network seems to know the news even before it happens. It's up to James Bond to find out how and why.