Gene Wilder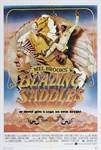 Blazing Saddles (1974)
The railroad's got to run through the town of Rock Ridge. How do you drive out the townfolk in order to steal their land? Send in the toughest gang you've got...and name a new sheriff who'll...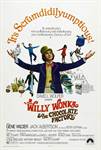 Willy Wonka & the Chocolate Factory (1971)
A poor little boy wins a ticket to visit the inside of a mysterious and magical chocolate factory. When he experiences the wonders inside the factory, the boy discovers that the entire visit is a test...