George P. Cosmatos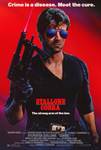 Cobra (1986)
A gang of neo-fascist thugs, led by the self-proclaimed 'Night Slasher', are breaking into people's homes & cars, then killing them at random. When of of these thugs holds up a food store...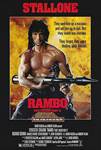 Rambo: First Blood Part II (1985)
Although the Vietnam War is officially over, Rambo remains the perfect fighting machine. But his survival skills are tested with a vengeance on a top-secret mission that takes himback to the jungles of...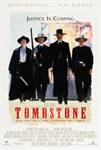 Tombstone (1993)
After success cleaning up Dodge City, Wyatt Earp moves to Tombstone, Arizona, and wishes to get rich in obscurity. He meets his brothers there, as well as his old friend Doc Holliday. A band of outlaws...