Gloria Grahame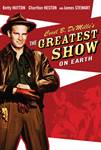 The Greatest Show on Earth (1952)
A two-time Academy Award-winner*–including Best Picture and Best Writing, Motion Picture Story–THE GREATEST SHOW ON EARTH captures the thrills, chills and exhilaration of the circus. Featuring three intertwining...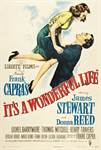 It's a Wonderful Life (1947)
George Bailey has so many problems he is thinking about ending it all – and it's Christmas! As the angels discuss George, we see his life in flashback. As George is about to jump from a bridge, he ends...