Search Results For Isla Fisher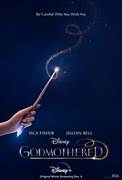 Godmothered (2020)
Set at Christmas time, "Godmothered" is a comedy about Eleanor, a young, inexperienced fairy godmother-in-training (Jillian Bell), who upon hearing that her chosen profession is facing extinction...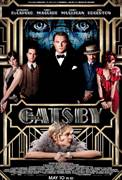 The Great Gatsby (2013)
From the uniquely imaginative mind of writer/producer/director Baz Luhrmann comes the new big screen adaptation of F. Scott Fitzgerald's novel, The Great Gatsby. The filmmaker will create his own...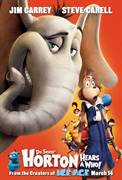 Horton Hears a Who (2008)
An adaptation of Dr. Seuss's 1954 children's book, "Horton Hears a Who" is about an imaginative elephant (Jim Carrey) who hears a cry for help coming from a tiny speck of dust floating through the...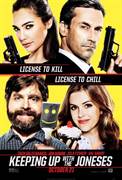 Keeping Up With The Joneses (2016)
Go deep undercover in this hilarious action-comedy with an all-star cast including Zach Galifianakis, Jon Hamm, Isla Fisher and Gal Gadot. An ordinary suburban couple finds it's not easy keeping...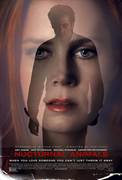 Nocturnal Animals (2016)
From writer/director Tom Ford comes a haunting romantic thriller of shocking intimacy and gripping tension that explores the thin lines between love and cruelty, and revenge and redemption. Academy...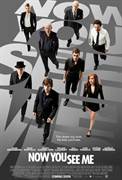 Now You See Me (2013)
Now You See Me pits an elite FBI squad in a game of cat and mouse against "The Four Horsemen," a super-team of the world's greatest illusionists. "The Four Horsemen" pull off a series of daring heists...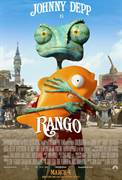 Rango (2011)
From the director of The Pirates of the Caribbean comes Rango, featuring Johnny Depp in an original animated comedy-adventure that takes moviegoers for a hilarious and heartfelt walk in the Wild West....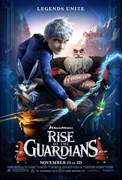 Rise of the Guardians (2012)
When an evil spirit called Pitch becomes bent upon taking over the world by inspiring fear in the hearts of kids everywhere, a group of our greatest heroes -- Santa, the Easter Bunny, the Tooth Fairy...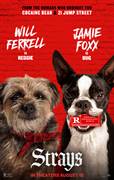 Strays (2023)
They say a dog is a man's best friend, but what if the man is a total dirtbag? In that case, it might be time for some sweet revenge, doggy style.When Reggie (Will Ferrell), a naïve, relentlessly...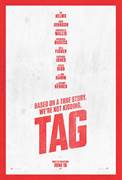 Tag (2018)
Will Ferrell and Jack Black star as old classmates who have been playing out a game of tag for decades in this New Line Cinema comedy based on real life events.