J.M. DeMatteis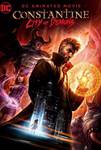 Constantine: City of Demons (2018)
A decade after a tragic mistake, family man Chas and occult detective John Constantine set out to cure Chas's daughter Trish from a mysterious supernatural coma. With the help of the mysterious Nightmare...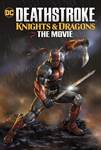 Deathstroke: Knights & Dragons (2020)
Mercenary and master assassin Slade Wilson leads two lives: one as the relentless killer known as Deathstroke and the other as a dedicated family man. When these worlds collide, forced together by the...