Search Results For James Arnold Taylor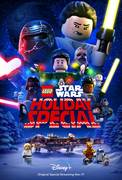 LEGO Star Wars Holiday Special (2020)
"The LEGO Star Wars Holiday Special" reunites Rey, Finn, Poe, Chewie, Rose and the droids for a joyous feast on Life Day. Rey sets off on a new adventure with BB-8 to gain a deeper knowledge of the...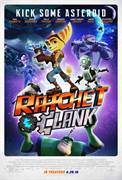 Ratchet and Clank (2016)
Ratchet and Clank tells the story of two unlikely heroes as they struggle to stop a vile alien named Chairman Drek from destroying every planet in the Solana Galaxy. Ratchet is the last of his kind...