Search Results For James Coburn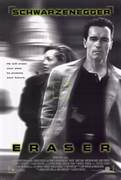 Eraser (1996)
Federal Marshal John Kruger (Arnold Schwarzenegger), is a member of an elite group within WITSEC that erases the identities of witnesses whose proposed testimony puts their lives in danger.Now he...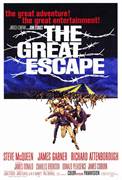 The Great Escape (1963)
Steve McQueen jumps on his motorcycle and leads the way in this thrill-packed adventure that blends top stars, a true-life WWII saga and Hollywood's gift for storytelling into a bravura, blockbuster...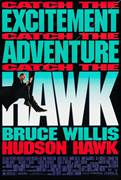 Hudson Hawk (1991)
Bruce Willis, Danny Aiello, Andie MacDowell, and Sandra Bernhard star in the funniest action/adventure comedy ever. Willis is Eddie "The Hawk" Hawkins, the world's most famous cat burglar, who, after...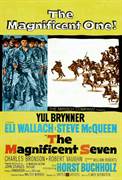 The Magnificent Seven (1960)
An American remake of Akira Kurasawa's Japanese classic, "The Seven Samurai." A bandit terrorizes a small Mexican farming village each year. Several of the village elders send three of the farmers...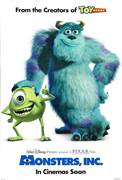 Monsters, Inc. (2001)
Set in Monstropolis, a thriving company town where monsters of all shapes and sizes reside, the film follows the hilarious misadventures of James P. Sullivan (known to all as "Sulley") and...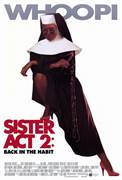 Sister Act 2: Back in the Habit (1993)
Everybody's favorite nun is back in the habit as Academy Award(R)-winner Whoopi Goldberg (Best Supporting Actress, 1990, GHOST) stirs up more laughs than ever before! This time, Whoopi goes undercover...