Search Results For Jane Krakowski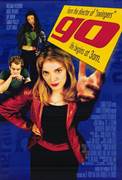 Go (1999)
Eighteen-year-old Ronna, accompanied by reluctant partner-in-crime and fellow supermarket checkout clerk Claire, is desperately looking to score some rent money before she's evicted. Simon, an...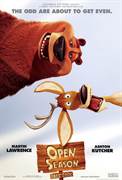 Open Season (2006)
A grizzly bear named Boog (Martin Lawrence), domesticated by a park ranger, Beth, helps deer friend Elliot (Ashton Kutcher) escape from the mullet-sporting hunter, Shaw. When the animals escape to the...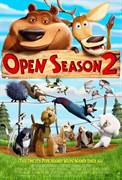 Open Season 2 (2009)
Boog and Elliot are back for more crazy adventures. After falling head over hooves in love with Giselle, Elliot's road to the altar takes a slight detour when Mr. Weenie is kidnapped by a group of...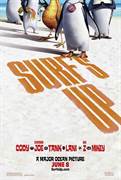 Surf's Up (2007)
Teenage Rockhopper penguin Cody Maverick (voiced by Shia LaBeouf), an up-and-coming surfer, enters his first pro competition. Followed by a camera crew to document his experiences, Cody leaves his...