Jay Roach

All the Way (2016)
Austin Powers in Goldmember (2002)

Austin Powers: International Man of Mystery (1997)

2 Fans

Hilarious spoof of '60s spy and babe movies. Groovy '60s spy Austin Powers (Myers) discovers that his arch-enemy, Dr. Evil (Myers again) has frozen himself in order to elude capture, so the swingin' dentally challenged Brit decides to do...


Austin Powers: The Spy Who Shagged Me (1999)

Bombshell (2019)

7 Fans

Starring Academy Award (R) winner Charlize Theron, Academy Award (R) winner Nicole Kidman, Academy Award (R) nominee John Lithgow and Academy Award (R) nominee Margot Robbie, based on the real scandal, BOMBSHELL is a revealing look inside the most po...


The Campaign (2012)

35 Fans

When long-term congressman Cam Brady (Will Ferrell) commits a major public gaffe before an upcoming election, a pair of ultra-wealthy CEOs plot to put up a rival candidate and gain influence over their North Carolina district. Their man: naïve M...


Dinner For Schmucks (2010)

Be the first to check-in

Dinner for Schmucks tells the story of Tim (Paul Rudd), a guy on the verge of having it all. The only thing standing between him and total career success is finding the perfect guest to bring to his boss' annual Dinner for Extraordinary People, a...


Meet The Fockers (2004)

Be the first to check-in

Four years ago, audiences were invited to come along with male nurse Greg (a.k.a. Gaylord) Focker (BEN STILLER) on a weekend as he lost his luggage, set the backyard on fire, went a little over-the-top in a game of water volleyball, spray painted the...


Meet The Parents (2000)

30 Fans

If you have any sense of empathy at all, you'll be squirming uncomfortably for Greg (Stiller), a nice Jewish boy who suffers an extended brainlock when he meets his girlfriend Pam's (Polo) WASPy parents during her sister's wedding weekend...


Trumbo (2015)

56 Fans

In 1947, Dalton Trumbo (Bryan Cranston) was Hollywood's top screenwriter until he and other artists were jailed and blacklisted for their political beliefs. TRUMBO (directed by Jay Roach) recounts how Dalton used words and wit to win two Academ...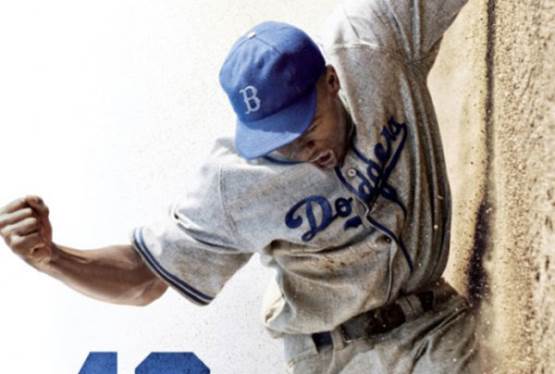 42
WAS: $14.99
NOW: $12.99