Search Results For Jeff Anderson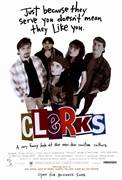 Clerks (1994)
Clerks is the hilarious look at one day in the life of Dante (Brian O' Halloran), a convenience store clerk and his best friend Randal (Jeff Anderson), a video store clerk. Both are ambivalent about...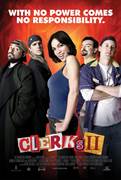 Clerks II (2006)
The sequel picks up 10 years later. "It's about what happens when that lazy, 20-something malaise lasts into your 30s. Those dudes are kind of still mired, not in that same exact situation, but in a...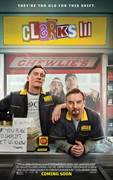 Clerks III (2022)
Following a massive heart attack, Randal enlists his friends and fellow clerks Dante, Elias, Jay, and Silent Bob to make a movie immortalizing his life at the convenience store that started it all....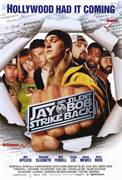 Jay and Silent Bob Strike Back (2001)
When Jay (Jason Mewes) and Silent Bob (Kevin Smith) discover that the based-on-their-true-lives comic Bluntman and Chronic is being adapted into a movie without any licensing fees flowing their way...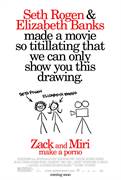 Zack and Miri Make A Porno (2008)
Kevin Smith writes and directs his newest comedy for The Weinstein Co. with Zack & Miri Make a Porno, the story of two friends (Seth Rogan and Elizabeth Banks) who get into the amateur porn...