Search Results For Jeffrey Reddick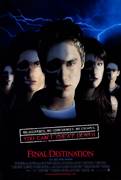 Final Destination (2000)
Horror tale with a twist Final Destination tells the story of teenager with strange premonitions about death and the mysterious accidental deaths that follow his life.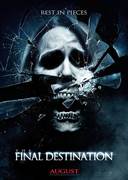 The Final Destination (2009)
While enjoying a day at the track, Nick O'Bannon (Bobby Campo) has a horrific premonition in which he and his friends all die following a freak accident involving multiple racecars. Nick manages to...