Jim Carter
102 Dalmatians (2000)
Get ready for outrageous fun in Disney s 102 Dalmatians. It s a hilarious adventure, starring the audacious Oddball, the spotless Dalmatian puppy on search for her rightful spots, and Waddlesworth, the...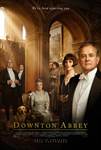 Downton Abbey (2019)
The television series Downton Abbey followed the lives of the Crawley family and the servants who worked for them at the turn of the 20th century in an Edwardian English country house. Over its 6 seasons,...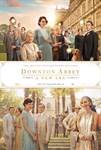 Downton Abbey: A New Era (2022)
From award-winning creator Julian Fellowes comes the motion picture event DOWNTON ABBEY: A NEW ERA. The much-anticipated cinematic return of the global phenomenon reunites the beloved cast as they go on...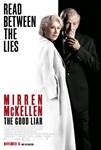 The Good Liar (2019)
Career con artist Roy Courtnay (McKellen) can hardly believe his luck when he meets well-to-do widow Betty McLeish (Mirren) online. As Betty opens her home and life to him, Roy is surprised to find himself...