Jimmi Simpson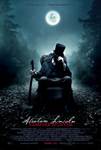 Abraham Lincoln: Vampire Hunter (2012)
From visionary filmmakers Tim Burton and Timur Bekmambetov (director of Wanted) comes this edgy thriller about the untold story that shaped our nation. Abraham Lincoln, history's greatest hunter of the...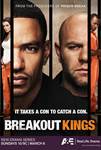 Breakout Kings (2011)
In order to catch escaped convicts, a squad of U.S. Marshals makes a special deal with several current prisoners who have broken out in the past. If they agree to help, their sentences will be reduced...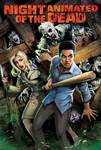 Night of the Animated Dead (2021)
What begins as a simple visit to a grave site soon escalates into a night of sheer terror! In this dark, animated retelling of the 1968 cult classic Night of the Living Dead, bloodthirsty zombies suddenly...