Jimmy Kimmel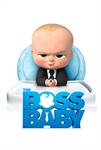 The Boss Baby (2017)
DreamWorks Animation and the director of MADAGASCAR invite you to meet a most unusual baby. He wears a suit, speaks with the voice and wit of Alec Baldwin, and stars in the animated comedy, DreamWorks'...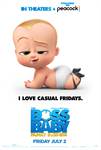 The Boss Baby: Family Business (2021)
In the sequel to DreamWorks Animation's Oscar®-nominated blockbuster comedy, the Templeton brothers—Tim (James Marsden, X-Men franchise) and his Boss Baby little bro Ted (Alec Baldwin)—have become adults...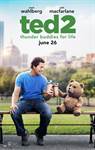 Ted 2 (2015)
Seth MacFarlane returns as writer, director and voice star of Ted 2, Universal and Media Rights Capital's follow-up to the highest-grossing original R-rated comedy of all time. Joined once again...