Ted 2 (2015)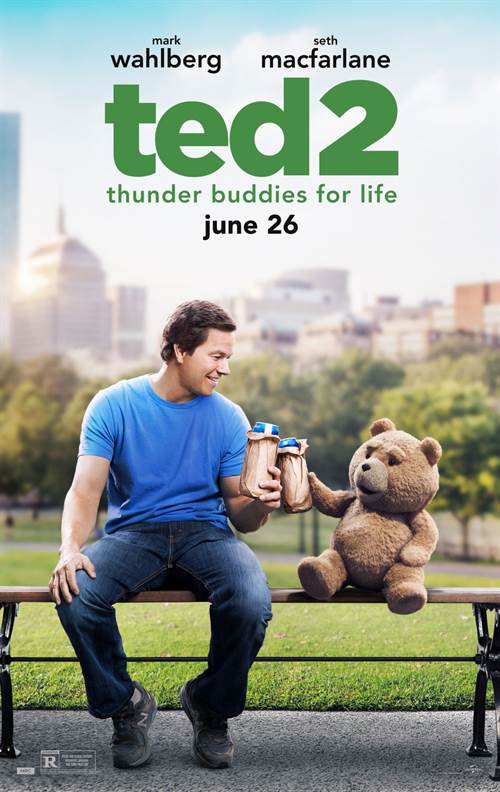 Share this:
| | |
| --- | --- |
| Writers: | |
| Cast: | |
| Released: | Friday, June 26, 2015 |
| Length: | 115 minutes |
| Studio: | Universal Pictures |
| Genre: | Comedy |
| Rating: | Under 17 requires accompanying parent or adult guardian. |
This film contains a scene during or after the credits.
Synopsis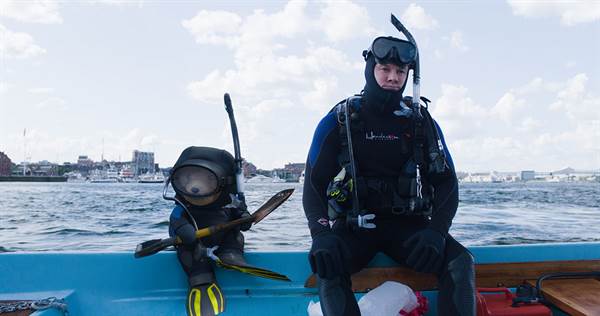 Seth MacFarlane returns as writer, director and voice star of Ted 2, Universal and Media Rights Capital's follow-up to the highest-grossing original R-rated comedy of all time. Joined once again by star Mark Wahlberg and fellow Ted writers Alec Sulkin & Wellesley Wild, MacFarlane produces the live action/CG-animated comedy alongside Bluegrass Films' Scott Stuber, as well as John Jacobs and Jason Clark.

Purchase DVD/Blu-ray/4K UHD physical copy of Ted 2 today at Amazon.com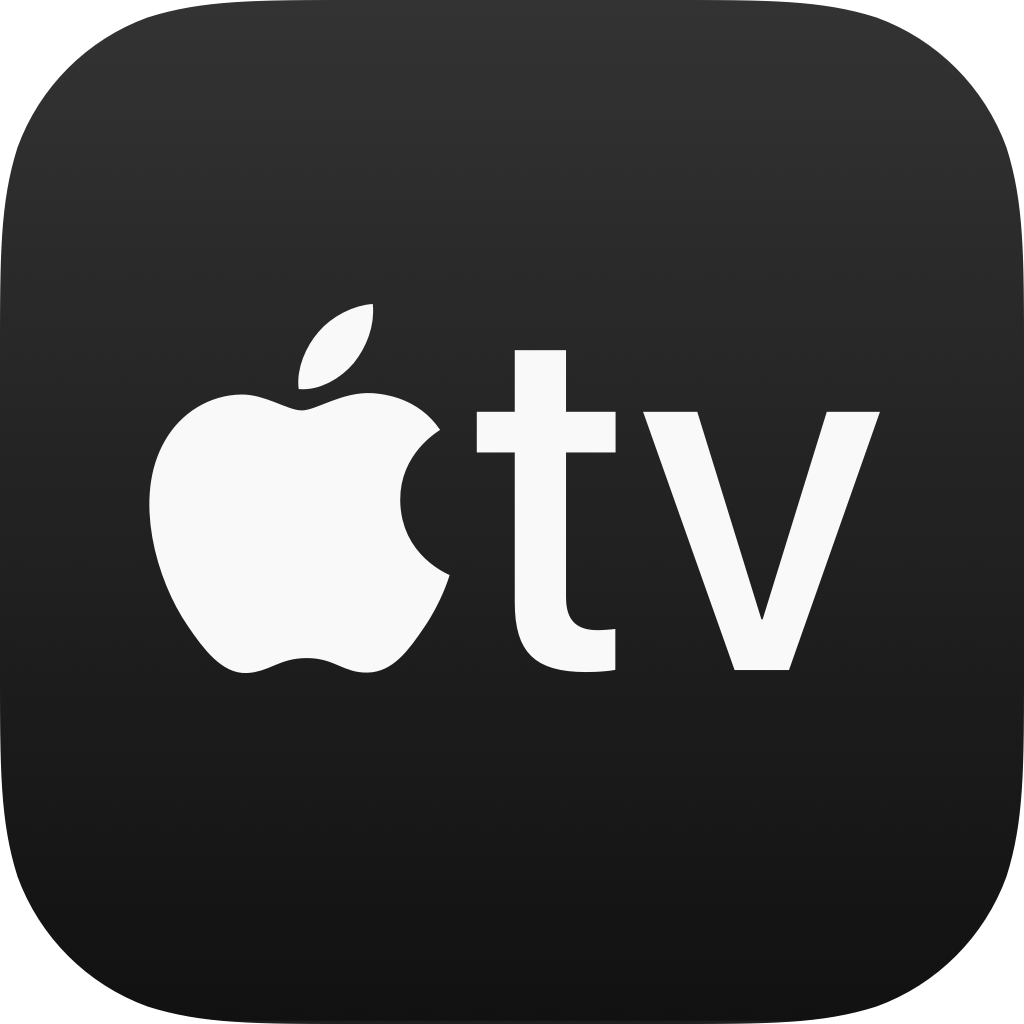 Download Ted 2 in Digital HD/4K from the iTunes store.
Ted 2 images are © Universal Pictures. All Rights Reserved.
Win a Complimentary Pass to See an Advance Screening of Universa...
6/16/2015 12:05 PM EST
In case you missed that hilarious, foul-mouthed, beer drinking teddy bear you will be glad to know he's coming back to theaters on June 26th.   Universal Pictures presents Mark Wahlberg and Seth McFarlane in TED 2 so make a date with your thunder buddy.   South Floridians, If you are a fan of the original and are looking forward to the sequel,   you can win passes to a complimentary screening of t...
More>>
Ted 2 Theatrical Review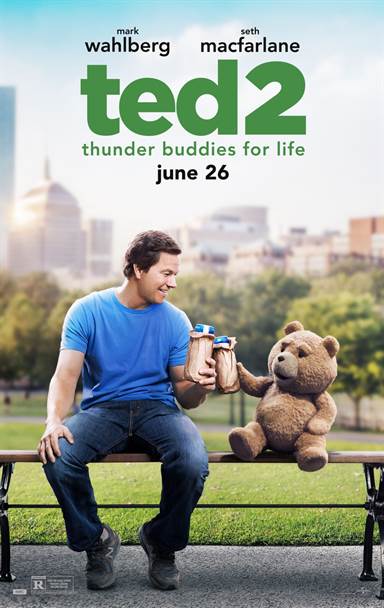 When it comes to sequels, not many come up or surpass its original.
In fact I'm willing to bet the mad scientist behind Ted 2 could name them in a second.

Out this week in theaters, is quite possibly the funniest film of the year. To be perfectly Frank, if I do say so myself, it's the funniest film I've seen in a long time! In a world where lol is used at a blink of an eye for no real reason, this film earns every Laugh Out Loud comment made about it.

Ted 2 starts off pretty darn close to where the last film ended...and course opening the film in storybook fashion is none other than Patrick Stewart leading us right into the wedding of the year! Yes Tami-Lynn and Ted have finally decided to tie the knot. Of course John (Mark Wahlberg), who is no longer married to Lori (Mila Kunis in the first Ted), is still sulking over the lost relationship and can't seem to find his way "Back in the Game". After the big opening title credits (which in Seth MacFarlane fashion is a big Ziegfeld Follies/Busby Berkeley dance routine with Ted playing the role of a suave Fred Astaire) Ted and Tami-Lynn's relationship falls into hard times and what makes a bad relationship better? A BABY! Now while you may have a sick mind and be thinking of little fuzzy teddy-babies, I will take a moment to remind you HES A STUFFED BEAR!!! He doesn't have the mechanics to make a baby. So Ted decides to go by the rout of finding a sperm donor. After a few hilarious ideas of who to get the donation from go awry, Ted gets a letter from the state telling him that not only is he not able to adopt or have a child, he's not even legally married because he's technically declared as "Property" and not a person.

From there, Ted, John and Tami-Lynn set out to find a lawyer to prove that he's a person…a modern comedy spoof of "Miracle on 34th Street". Only one thing stands in his way, Ted's biggest fan, Donny!
Will John get over his failed marriage and jump back in the saddle? Will Donny get a Ted of his own? Will Ted be legally declared a "person"…cause you know a person is a person no matter how small.

Go see Ted 2 and find out!

Did you really think I was going to tell you the end? OK spoiler alert…They get High…A LOT! Ok that was a given. So I will give you this. Amanda Seyfried plays a pot-smoking attorney that may help John get back in the game. Giovanni Ribisi comes back playing the Tiffany loving, dancing fool Donny. And like all Seth McFarlane productions there is an A-List of cameos! John Slattery (Mad Men), Michael Dorn (Star Trek The Next Generation), Morgan Freeman (The voice of God, the Dark knights conscience, the President before the comet hits and pretty much every narrated film on earth), Sam Jones (Flash Gordon), Tom Brady (4 Super Bowl rings, 3x MVP, guaranteed Hall Of Fame), Jay Leno (The Tonight Show between Carson and Fallon), Jimmy Kimmel (Bass Clarinet player), Patrick Warburton (your chief flight attendant on Soarin) and Liam Neeson (Taken, Taken 2, Taken 3, Taken 4, Taken 5) has the best cameo of all!

What I loved the most about Ted 2 is that while it had complex relationships, it was more a buddy-buddy film with the same feel as Brian & Stewie. The first movie at times was more a romantic comedy with Ted getting in the way and this one Ted and John were closer. The great thing is, McFarlane builds on the first and improves! As a fan it was great to see Seth MacFarlane come back and hit one out of the park after "A Million Ways To Die In The West" which for me should have stayed in the west. Seth MacFarlane's humor is best coming from an animated baby set to take over the world through musicals or foul mouthed teddy bear that just wants to get high. Seth MacFarlane's depth in entertainment culture allows him to put jokes layered in the background that sometimes that you don't even catch until the second time around. His love of music shines once again along with the vocal talents of Amanda Seyfried making "Mean Ol' Moon" a lullaby that everyone would love to fall asleep to, in a field of pot.

Ted 2 is definitely better than the first and if any Critics say the otherwise I can tell you this. They may not admit it….but they laughed!!! Every last one of the critics, in the screening I was in, laughed! And what else do you want from a comedy? One of the greatest things about going to the movies is to me moved emotionally and if a movie is promoted as a comedy, it damn well better make me laugh! And I will admit there was a moment, a line, one joke, that got me so bad that 5 minutes later I was still laughing, replaying it back in my head. So do I recommend it? HELL YES I DO! I'm going back so I can find out what I missed in those 5 minutes I couldn't stop laughing!

Also, stay till the end of the credits for an extra bonus scene. So many people leave before the end of the credits and miss little gems like this one! Its only an extra 3 minutes….you paid for it already!

I give TED 2 four and a half bongs out of five!
Its hysterically funny, way better than the first, and definitely not for kids
(leave them home with a bowlful of Trix)
Read More Ted 2 Reviews
For more reviews please visit our film/television review section.
A look behind the bear. Seth MacFarlane returns as writer, director and voice star of Ted 2, Univers...

Seth MacFarlane returns as writer, director and voice star of Ted 2, Universal and Media Rights Capi...
SPONSORED LINKS