Kate McKinnon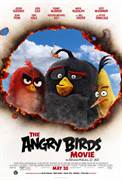 The Angry Birds Movie (2016)
In the 3D animated comedy, The Angry Birds Movie, we'll finally find out why the birds are so angry.The movie takes us to an island populated entirely by happy, flightless birds - or almost entirely. In...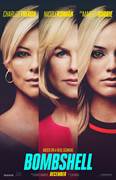 Bombshell (2019)
Starring Academy Award (R) winner Charlize Theron, Academy Award (R) winner Nicole Kidman, Academy Award (R) nominee John Lithgow and Academy Award (R) nominee Margot Robbie, based on the real scandal,...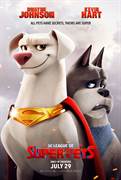 DC League of Super-Pets (2022)
In "DC League of Super-Pets," Krypto the Super-Dog and Superman are inseparable best friends, sharing the same superpowers and fighting crime in Metropolis side by side. When Superman and the rest of the...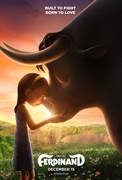 Ferdinand (2017)
FERDINAND tells the story of a giant bull with a big heart. After being mistaken for a dangerous beast, he is captured and torn from his home. Determined to return to his family, he rallies a misfit team...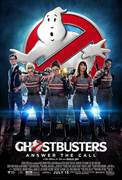 Ghostbusters (2016)
Thirty years after the original film took the world by storm, Ghostbusters is back and fully rebooted for a new generation. Director Paul Feig combines all the paranormal fighting elements that made the...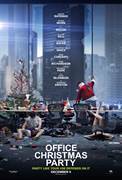 Office Christmas Party (2016)
In OFFICE CHRISTMAS PARTY, when the CEO (Jennifer Aniston) tries to close her hard-partying brother's branch, he (T.J. Miller) and his Chief Technical Officer (Jason Bateman) must rally their co-workers...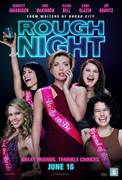 Rough Night (2017)
In Rough Night, an edgy R-rated comedy, five best friends from college (played by Scarlett Johansson, Kate McKinnon, Jillian Bell, Ilana Glazer, and Zoë Kravitz) reunite 10 years later for a wild...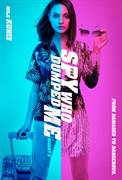 The Spy Who Dumped Me (2018)
Audrey (Mila Kunis) and Morgan (Kate McKinnon), two thirty-year-old best friends in Los Angeles, are thrust unexpectedly into an international conspiracy when Audrey's ex-boyfriend shows up at their...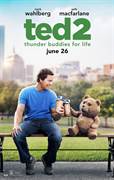 Ted 2 (2015)
Seth MacFarlane returns as writer, director and voice star of Ted 2, Universal and Media Rights Capital's follow-up to the highest-grossing original R-rated comedy of all time. Joined once again...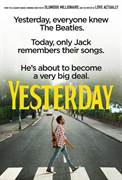 Yesterday (2019)
Yesterday, everyone knew The Beatles. Today, only Jack remembers their songs. He's about to become a very big deal. From Academy Award®-winning director Danny Boyle (Slumdog Millionaire, Trainspotting,...