John Cornell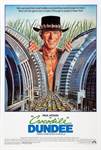 Crocodile Dundee (1986)
Paul Hogan's hilarious, endearing performance made "Crocodile" Dundee the biggest box-office comedy smash of 1986! Michael J. "Crocodile" Dundee (Hogan) is a free spirited Australian who hunts crocodiles...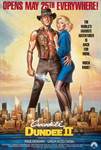 Crocodile Dundee II (1988)
Paul Hogan is definitely the funniest character who ever took a bite out of The Big Apple in "Crocodile" Dundee II. Just as the eccentric Australian is starting to adjust to life in New York City. Dundee...