Search Results For John Rhys-Davies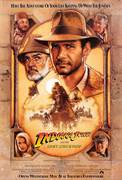 Indiana Jones and The Last Crusade (1989)
An art collector appeals to Jones to embark on a search for the Holy Grail. He learns that another archaeologist has disappeared while searching for the precious goblet, and the missing man is his own...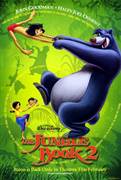 The Jungle Book 2 (2003)
From Disney's wildly popular "The Jungle Book" comes a thrilling, all-new animated feature film. The jungle is jumping again as Mowgli, Baloo, Bagheera, and the rest of your favorite...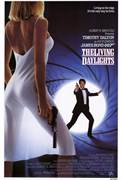 The Living Daylights (1987)
Armed with razor-sharp instincts, a gadget-laden Auston Martin, and a license to kill, James Bond (Timothy Dalton) battles diabolical arms merchants bent on world domination in a weapons conspiracy...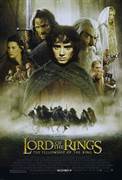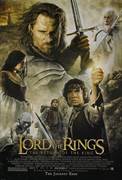 The Lord of The Rings: Return of the King (2003)
Sauron's forces have laid siege to Minas Tirith, the capital of Gondor, in their efforts to eliminate the race of men. The once-great kingdom, watched over by a fading steward, has never been in more...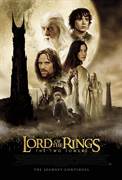 The Lord of The Rings: The Two Towers (2002)
The Lord of the Rings: The Two Towers is a seamless continuation of Peter Jackson's epic fantasy based on the works of J.R.R. Tolkien. After the breaking of the Fellowship, Frodo (Elijah Wood) and Sam...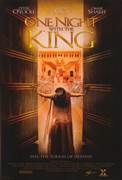 One Night With The King (2006)
With lush cinematography, a mesmerizing score, and an all-star cast that includes Peter O'Toole, Omar Sharif and John Rhys-Davies, One Night With The King is a sweeping epic about Hadassah, the...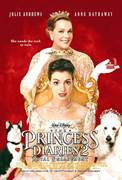 The Princess Diaries 2: Royal Engagement (2004)
Five years have passed since the smash hit "The Princess Diaries" ended, now the fun begins as Mia (ANNE HATHAWAY) has matured into a stunning, young woman and is ready to assume her role...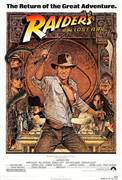 Raiders of the Lost Ark (1981)
Dr. Indiana Jones, a renowned archeologist and expert in the occult, is hired by the U.S. Government to find the ark of the covenant, which is believed to still hold the Ten Commandments....