Indiana Jones and The Last Crusade (1989)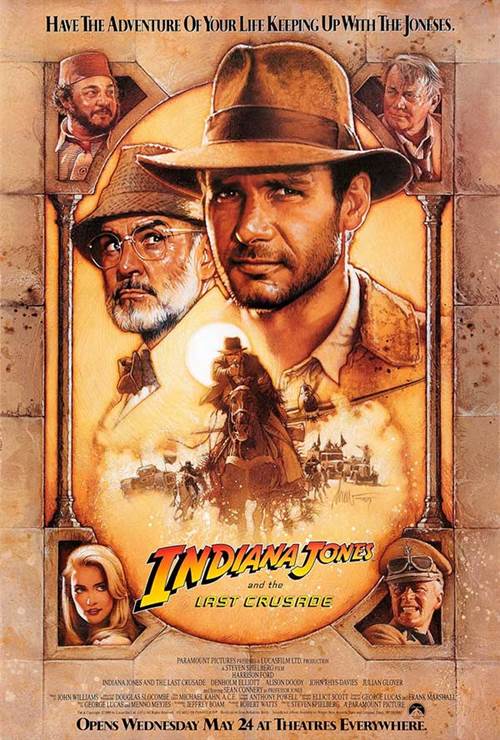 Share this:
| | |
| --- | --- |
| Director: | |
| Writers: | |
| Cast: | |
| Released: | Wednesday, May 24, 1989 |
| Length: | 127 minutes |
| Studio: | Paramount Pictures |
| Genre: | Action/Adventure, Sci-Fi/Fantasy |
| Rating: | Some material may not be suitable for children. |
Synopsis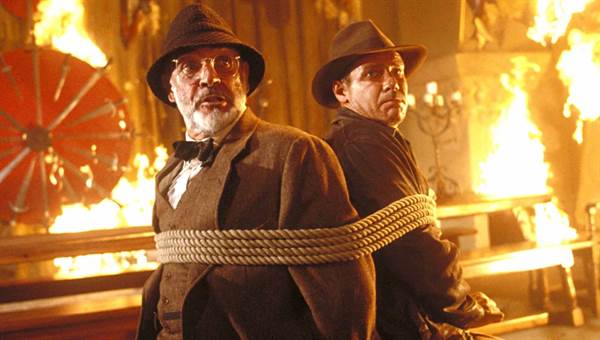 The third installment in the widely beloved Spielberg/Lucas Indiana Jones saga begins with an introduction to a younger Indy (played by the late River Phoenix), who, through a fast-paced prologue, gives the audience insight into the roots of his taste for adventure, fear of snakes, and dogged determination to take historical artifacts out of the hands of bad guys and into the museums in which they belong. A grown-up Indy (Harrison Ford) reveals himself shortly afterward in a familiar classroom scene, teaching archeology to a disproportionate number of starry-eyed female college students in 1938. Once again, however, Mr. Jones is drawn away from his day job after an art collector (Julian Glover) approaches him with a proposition to find the much sought after Holy Grail. Circumstances reveal that there was another avid archeologist in search of the famed cup — Indiana Jones' father, Dr. Henry Jones (Sean Connery) — who had recently disappeared during his efforts. The junior and senior members of the Jones family find themselves in a series of tough situations in locales ranging from Venice to the most treacherous spots in the Middle East. Complicating the situation further is the presence of Elsa (Alison Doody), a beautiful and intelligent woman with one fatal flaw: she's an undercover Nazi agent. The search for the grail is a dangerous quest, and its discovery may prove fatal to those who seek it for personal gain. Indiana Jones and the Last Crusade earned a then record-breaking $50 million in its first week of release.

Purchase DVD/Blu-ray/4K UHD physical copy of Indiana Jones and The Last Crusade today at Amazon.com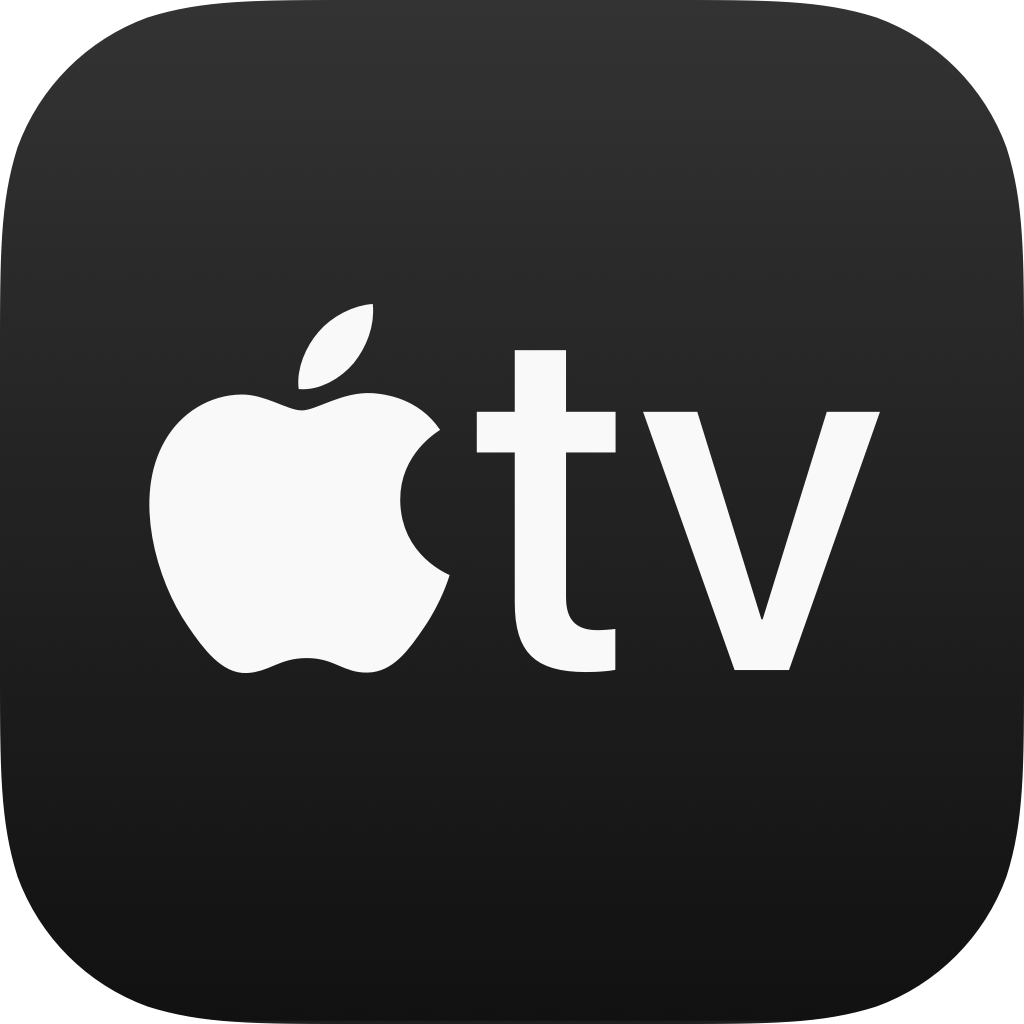 Download Indiana Jones and The Last Crusade in Digital HD/4K from the iTunes store.
Listen to the Indiana Jones and The Last Crusade soundtrack on Apple Music.
Indiana Jones and The Last Crusade images are © Paramount Pictures. All Rights Reserved.


Phoebe Waller-Bridge Joins Cast of Fifth Indiana Jones Film
4/9/2021 3:35 PM EDT
It's being reported that Phoebe Waller-Bridge has been cast in the next installment of the "Indiana Jones" franchise. Waller-Bridge is best known for her series, "Fleabag", and will co-star alongside Harrison Ford. There's no word yet on what part Waller-Bridge will play or plot details in general. James Mangold will be directing the film, with Steven Spielberg producing.  Kathleen Kennedy, Frank ...
More>>
Could We See a Female Indiana Jones in the Future?
4/5/2018 11:17 AM EDT
During a recent interview with Steven Spielberg, the director announced that there could be a female Indiana Jones in our future. Spielberg said that he would be interested in seeing the iconic character in "a different form" and when asked if that form could be a female, he said "We'd have to change the name from Jones to Joan. And there would be nothing wrong with that." The next installment of ...
More>>
Spielberg and Ford Reunite as Indiana Jones Returns to Theaters ...
3/15/2016 1:40 PM EDT
Indiana Jones will return to the big screen on July 19, 2019, for a fifth epic adventure in the blockbuster series. Steven Spielberg, who directed all four previous films, will helm the as-yet-untitled project with star Harrison Ford reprising his iconic role. Franchise veterans Kathleen Kennedy and Frank Marshall will produce."Indiana Jones is one of the greatest heroes in cinematic history, and ...
More>>
Indiana Jones Recast Ruled Out by Producer
10/27/2015 12:07 PM EDT
For all the Indiana Jones fans out there who want to see a fifth film from the franchise, you may get your wish.Rumors have been swirling around about a fifth film ever since Disney bought Lucasfilm, and even Steven Spielberg recently commented that there would "probably" be one. People have been pegging Chris Pratt as the new leading man, but that's not necessarily in the cards.Producer Frank Mar...
More>>
Chris Pratt to Become Next Indiana Jones?
1/27/2015 11:31 PM EDT
There are rumors that Disney is looking to revive the Indiana Jones franchise since their purchase of the property back in 2013, and now those rumors are including a possible new "Indy".While there is no confirmation of the reports, it is said they are eyeing Chris Pratt to take over the role of the famous archeologist. Pratt recently starred in Guardians of the Galaxy and is set to star in The Ma...
More>>
Relive Every Breathtaking Exploit of Indiana Jones at AMC Theate...
8/16/2012 11:19 AM EDT
SAN FRANCISCO, Calif. and KANSAS CITY, Mo. (August 16, 2012) - Director Steven Spielberg and executive producer George Lucas' legendary film series is returning exclusively to AMC Theatres® for an unforgettable cinematic event: a one-day-only marathon presentation of all four Indiana Jones films on the big screen. RAIDERS OF THE LOST ARK, INDIANA JONES AND THE TEMPLE OF DOOM, INDIANA JONES AND THE...
More>>
Indiana Jones Ventures To Disneyland Parks For A Sumer of Mystery
5/22/2008 9:24 AM EDT
ANAHEIM, Calif. (May 21, 2008) - After rescuing the Ark of the Covenant and the Holy Grail from the forces of evil, returning the Sankara Stones to their rightful place, and battling sinister foreign agents to find a mysterious Crystal Skull, what's INDIANA JONES going to do next?  He's going to Disneyland!Beginning May 22, deep in the heart of Adventureland - not far from the treacherous Temple o...
More>>
BREAKING: Karen Allen To Return To Indiana Jones 4
7/27/2007 11:34 AM EDT
It has been announced that Karen Allen will be reprising the role of Marion Ravenwood in the upcoming fourth installment of the Indiana Jones series. The announcement came out of Comic-Con today. It was sent in a special message from Steven Spielberg himself. The film's official website has been also been updated with some downloadable desktop wallpaper, with one of those revealing a big clue in...
More>>
SPONSORED LINKS