John Saxon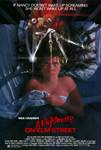 A Nightmare on Elm Street (1984)
Nancy Thompson (Langenkamp) is suffering from violent nightmares about a badly burned man wearing a glove made of knives. She quickly learns that this man – child molester Freddy Krueger - is also...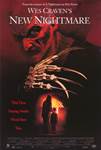 Wes Craven's New Nightmare (1994)
Heather Langenkamp learns the Nightmare movies were protecting the world from a real-life demon. Also starring Robert Englund as Freddy Krueger.