Johnny Knoxville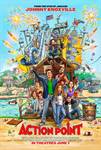 Action Point (2018)
Everyone's favorite daredevil Johnny Knoxville is back to his hilariously painful antics in the upcoming comedy ACTION POINT. Knoxville stars as D.C., the crackpot owner of a low-rent, out-of-control amusement...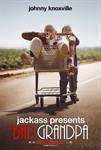 Bad Grandpa (2013)
Eighty-six-year-old Irving Zisman is on a journey across America with the most unlikely companion: his eight-year-old grandson Billy, in "Jackass Presents: Bad Grandpa". This October, the signature Jackass...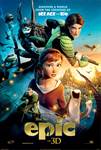 Epic (2013)
From the creators of Ice Age comes the year's funniest, most exhilarating animated adventure! Transported to a magical world, a teenager (Amanda Seyfried) is recruited by a nature spirit, Queen Tara (Beyoncé...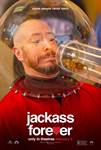 Jackass Forever (2022)
Celebrating the joy of being back together with your best friends and a perfectly executed shot to the dingdong, the original jackass crew return for another round of hilarious, wildly absurd, and often...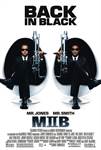 Men In Black II (2002)
Will Smith and Tommy Lee Jones reprise their roles as Jay and Kay, two highly secretive, highly funded and highly unofficial government agents dealing with all things evil and alien -- including "outing"...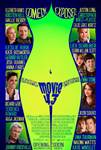 Movie 43 (2013)
Take a hilarious director, add a brilliant cast, mix in some twisted jokes, remove all boundaries, and then stand back...way back. In Movie 43, comedy is served steaming hot (literally) by director Peter...