Jon Lovitz
A League of Their Own (1992)
Tom Hanks, Geena Davis and Madonna star in this major-league comedy from the team that brought you Big. Hanks stars as Jimmy Dugan, a washed-up ballplayer whose big league days are over. Hired to coach...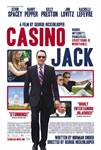 Casino Jack (2010)
This critically acclaimed film based on a true story tells the tale of one of DC's most lucrative lobbyists, who used his power and influence to create an extravagant lifestyle that included private jets,...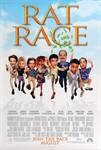 Rat Race (2001)
An all-star comedy cast brings laughs from start to finish when a casino tycoon gives six money-crazed contestants the chance to win $2 million in a race from Las Vegas to New Mexico. Who will win this...