Search Results For Joseph "Joe" Gatto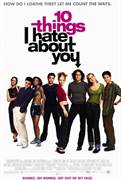 10 Things I Hate About You (1999)
Meet the Stratford sisters: pretty and popular Bianca (LARISA OLEYNIK), who has never had a date; and Kat (JULIA STILES), her older sibling, an ill-tempered harridan whose acerbic wit is matched only...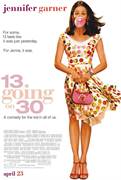 13 Going on 30 (2004)
This comedy fantasy is about a gawky girl, Jenna, who is picked on by her peers and classmates for being too eager to be liked and popular. Locked in a closet on her 13th birthday (after an...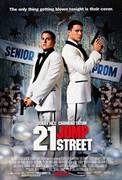 21 Jump Street (2012)
Schmidt and Jenko are more than ready to leave their adolescent problems behind. Joining the police force and the secret Jump Street unit, they use their youthful appearances to go undercover in a...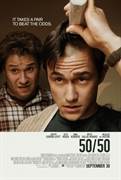 50/50 (2011)
Adam Lerner (Joseph Gordon-Levitt) has always tried to take good care of his health, so it comes as a cruel surprise when he is diagnosed with malignant tumors up and down his spine. Adam's doctor...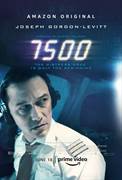 7500 (2020)
It looks like a routine day at work for Tobias, a soft-spoken young American co-pilot on a flight from Berlin to Paris as he runs through the preflight checklist with Michael, the pilot, and chats...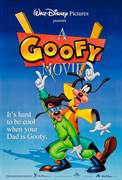 A Goofy Movie (1995)
Max Goof's embarrassing dad Goofy is taking him to a cross-country road trip for a fishing vacation at Lake Destiny, Idaho. Goofy went to the same place with his father when he was Max's age. This...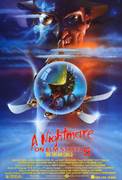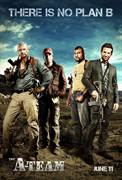 The A-Team (2010)
This updated feature-film take on the hit 1980s television show follows a group of Iraq War veterans on the run from U.S. military forces while they try to clear their names after being framed for a...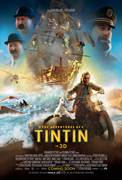 The Adventures of Tintin (2011)
Paramount Pictures and Columbia Pictures Present a 3D Motion Capture Film "The Adventures of Tintin: Secret of the Unicorn" directed by Steven Spielberg from a screenplay by Steven Moffat and Edgar...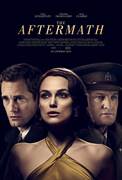 The Aftermath (2019)
THE AFTERMATH is set in postwar Germany in 1946. Rachael Morgan (Keira Knightley) arrives in the ruins of Hamburg in the bitter winter, to be reunited with her husband Lewis (Jason Clarke), a British...