Joshua Oppenheimer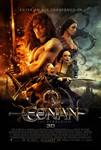 Conan The Barbarian (2011)
A powerful Cimmerian warrior, Conan (Jason Momoa) carves a bloody path across the land of Hyboria on a personal vendetta. That soon turns into a an epic battle against evil, for Conan's mortal enemy,...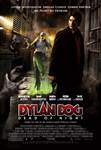 Dylan Dog: Dead of Night (2011)
Brandon Routh (Superman Returns) stars as Dylan Dog, a supernatural detective who will go where the living dare not — facing friend and foe alike in the monster infested backstreets of New Orleans. Armed...