Conan The Barbarian (2011)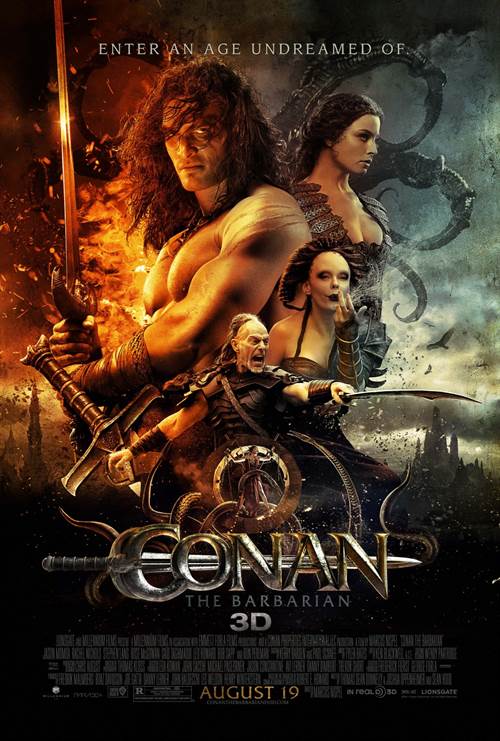 | | |
| --- | --- |
| Director: | |
| Writers: | |
| Cast: | |
| Released: | Friday, August 19, 2011 |
| Length: | 112 minutes |
| Studio: | Lionsgate |
| Genre: | Sci-Fi/Fantasy, Action/Adventure |
| Rating: | Under 17 requires accompanying parent or adult guardian. |
Conan The Barbarian Synopsis
A powerful Cimmerian warrior, Conan (Jason Momoa) carves a bloody path across the land of Hyboria on a personal vendetta. That soon turns into a an epic battle against evil, for Conan's mortal enemy, Khalar Zym (Stephen Lang), seeks the legendary Mask of Acheron. The artifact will enable Khalar Zym to raise his wife from the dead and achieve immortality for himself, but it will also unleash a malevolent force upon the land, and only Conan and his companions can stop it.

Purchase DVD/Blu-ray/4K UHD physical copy of Conan The Barbarian today at Amazon.com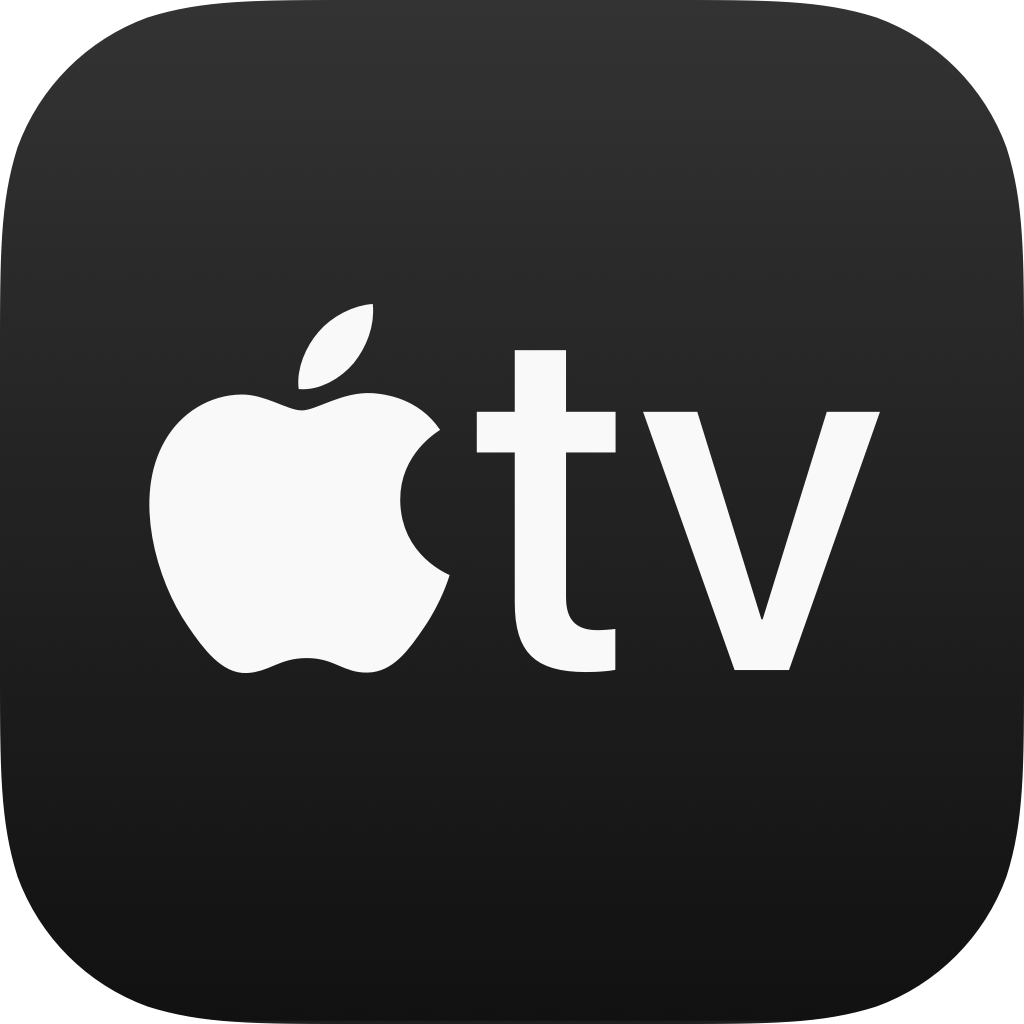 Stream Conan The Barbarian in Digital HD/4K from the AppleTV store.
Conan The Barbarian images are © Lionsgate. All Rights Reserved.
Conan the Barbarian Series Coming to Netflix
9/30/2020 2:53 PM EST
It has been reported that Netflix will be bringing us a new live-action "Conan the Barbarian" series. The series will be based on the character created by Robert E. Howard back in the 1930s. Arnold Schwarzenegger famously portrayed the character in 1982's "Conan the Barbarian" and 1984's sequel, "Conan the Destroyer". Jason Momoa also portrayed Conan in 2011's "Conan the Barbarian".Aside from thes...
More>>
The Legend Of Conan To Become Trilogy?
7/30/2013 9:54 AM EST
It appears that "Conan" fans may be getting a trilogy out of the upcoming "Legend of Conan".     Paradox's CEO Fredrik Malmberg spoke of the film, saying, "We have a great story. This is a role that's perfect for [Arnold] and he's very involved with the whole Universal team.  Arnold has been very instrumental to bringing this together saying, 'We gotta make a good Conan!' I think if we do this rig...
More>>
Schwarzenegger Reprising Famous Role in The Legend of Conan
10/26/2012 4:14 PM EST
Arnold Schwarzenegger will be starring in "The Legend Of Conan", an action film where he will reprise his role as Conan the Barbarian. The film will be released by Universal Pictures.   Producing the film will be  Fredrik Malmberg and Chris Morgan.  Malmberg is the CEO of Paradox Entertainment, and they hold the rights to Conan.  "The original ended with Arnold on the throne as a seasoned warrior,...
More>>
Arnold Schwarzenegger Discusses The Future of Conan
10/15/2012 3:03 PM EST
Arnold Schwarzenegger has confirmed that a reboot of "Conan the Barbarian" will be going ahead.   Schwarzenegger, who is in Europe to promote his new autobiography "Total Recall", told the French MovieMad website, ''We've already had discussion about this, because it's a project that is particularly dear to me. I must first shoot 'Ten' with David Ayer, but then we're going to focus on 'Conan'. It ...
More>>
Jason Momoa Discusses Conan The Barbarian and Game of Thrones at...
7/27/2011 9:15 PM EST
FlickDirect had a chance to catch up with Jason Momoa, upcoming star of Conan The Barbarian and the Horse-Lord Khal Drogo, in HBO's Game of Thrones, at this year's San Deigo Comic Con at the Movies on Demand Lounge. Standing an imposing 6'3" and sporting a wall of solid muscle, he talked about his recent roles. When asked how his role in the upcoming Conan the Barbarian remake will compare to the ...
More>>
Conan The Barbarian Theatrical Review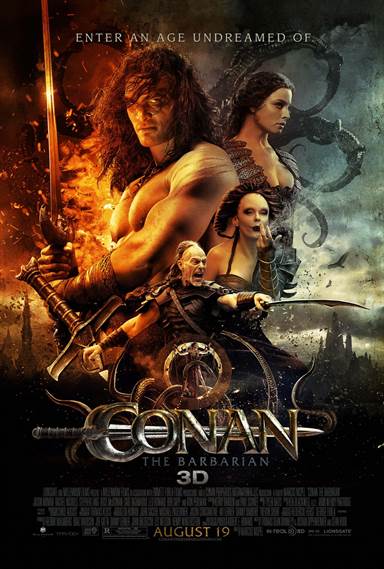 Hollywood has a way of reinventing things by rejuvenating characters and bringing them up to date with all the bells and whistles necessary to make it 'fresh and new.' This is the case of the film Conan the Barbarian where they have remade a classic adding all the CGI bells and whistles then throwing in some topless women for eye candy. If you love a medieval action adventure that kicks butt, there's a thrill a minute in the 'new' Conan the Barbarian.

The story takes place during the Hyborian Age where beastly men look for ways to become Gods. After being sliced from his dieing mother's womb, Conan gets raised by Corin (Ron Pearlman) his father a strong man and protector of the village. The villagers arch nemesis a Cimmerian warrior Kahalar Zym (Stephen Lang) pays Corin's village a visit looking for the last piece of a magical mask that coupled with the blood of a descendent of the Sorcerers of Acheron will turn him into a God. When Corin resists, Kahalar kills him and finds the last fragment. Filled with revenge Conan (Jason Momoa), now grown, starts his search to destroy the evil one.

The action is non-stop from the very beginning to its explosive ending. In between Conan runs into extreme fighting against the protectors of Kahalar, a monster caged in a watery pit, and other devilish adversaries. But the most incredible fight comes against the sand warriors that attack Conan with relentless energy while he's protecting the gorgeous sorcerer's descendent Tamara (Rachel Nichols) from capture.

Director Marcus Nispel uses every trick in his bag to make Conan realistic and comes up a winner. His muscle-laden hero commands the screen with Nispel provided sets and Robert E. Howard's visceral story. All of the hideous characters are masterpieces of graphic evil personified. He offsets the macabre with his grubby slave nymphs and meager villagers making his scenes realistically barbaric.

The acting by Jason Momoa is really not bad, unlike Arnold Schwartzinegger at least you can understand what he says. His muscular body mirrors much of what Arnold brought to the screen, but Momoa gets to add a bare butt for female viewers to buzz about. Momoa's Conan shows a lot more agility, expressiveness and realism possibly due to the updated special effects and computer graphics.

Nicols gives a steamy performance in one scene that if it was her body for real comes close to a prurient stag show. She and a bevy of slave girls show some extremely enchanting visual food for mature filmgoers. Her acting isn't half bad also making Tamara a strong willed woman that doesn't back down from a good fight.

Conan the Barbarian is rated R for strong bloody violence, some sexuality and nudity. Trust me when I say this is a HARD R and should only be viewed my very mature. The 3D that some theaters will offer does nothing to enhance the film and my recommendation is save the extra bucks.
-- John Delia
For more reviews please visit our film/television review section.
SPONSORED LINKS