Sean Hood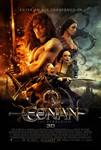 Conan The Barbarian (2011)
A powerful Cimmerian warrior, Conan (Jason Momoa) carves a bloody path across the land of Hyboria on a personal vendetta. That soon turns into a an epic battle against evil, for Conan's mortal enemy,...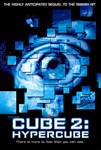 Cube 2: Hypercube (2003)
Cube 2: Hypercube is a 2002 Canadian psychological thriller/horror film and the sequel to the psychological thriller/horror film Cube. Released in 2002, Cube 2: Hypercube had a bigger budget than its predecessor,...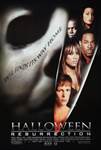 Halloween: Resurrection (2002)
The reality programmers at DangerTainment (Rhymes, Banks) have selected Rudy (Sean Patrick Thomas Save the Last Dance), Bill (Thomas Ian Nicholas American Pie 1 & 2) and a group of thrill seeking teenagers...